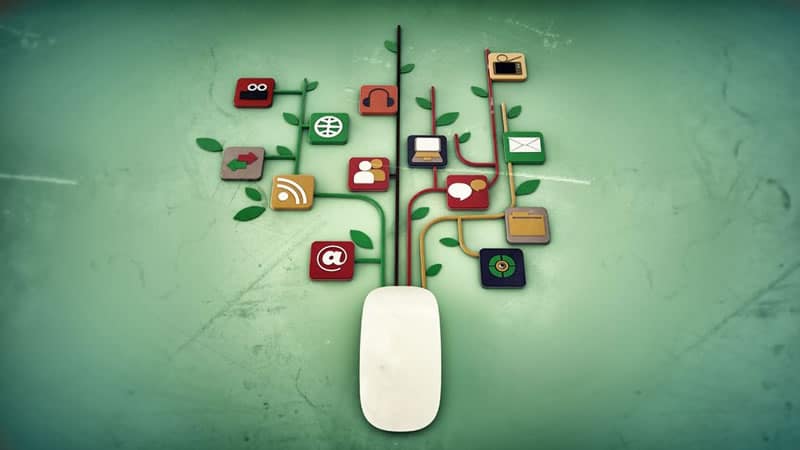 If your blog is starting to get traffic, first off… congratulations! Now your next natural question is, how do I start making money?
There are countless articles on the internet that share tips for starting an online business as a blogger but very few go beyond that first step of 'how to get started.' This article will explore several ways you can make money as a content creator, including affiliate networks, Ezoic, Google AdSense, paid reviews, and sponsored posts once you start getting traffic.
Affiliate Networks
Affiliate marketing is one of the most popular ways for content creators to generate income. You simply place links to products that you like or have talked about within your articles and by partnering with an affiliate networks, you can promote products or services on your website, blog, or social media channels and earn a commission for every sale or lead you generate. You get started with Affiliate Networks by picking one to work with; some popular networks include Amazon Associates, Awin, CJ Affiliate, and Rakuten. Research each network to find the one that best aligns with your content niche and target audience. You can also use solutions like Skimlinks which will plug you into all the others with no work at all – that's what we suggest.
The Best way to setup an affiliate network
Once you've joined a service like Skimlinks and activate their WordPress plugin, they automatically change all the links on your website into links that have the potential to earn you money (of course they take a cut for making it so easy). By promoting products your audience is genuinely interested in, you'll increase the likelihood of conversions and boost your earnings.
Disclose Your Affiliate Relationship
Be transparent with your audience about your affiliate partnerships. Include a clear disclosure statement on your website, informing your readers that you may earn a commission from their purchases made through your affiliate links. You can do this best with a page about "how I make money" or a simple footer note that says "we earn commissions from things you buy using our links".
Display Adverts
There are two types of display ads that content creators make reasonable money from. The more lucrative one is called Ezoic and it is an AI-driven platform that puts ads on your website (usually quite intrusive ones) but each time they are clicked, you make money!
The ads are usually personalised to increase click rates and it's much easier to make money this way compared to affiliates as you only have to get a click, not a sale. Much like Skimlinks, this is also just a wordpress plugin with a one click installation.
The same logic applies to running Google AdSense on your site. Google displays ads on your site (usually less intrusively than Ezoic) but the earnings aren't as good as users click on them less.
Paid Reviews & Guest Posts
If you've built a reputation for providing valuable insights and honest opinions, you can leverage your expertise by offering paid reviews. Brands may be willing to pay you for reviewing their products or services and sharing your thoughts with your audience.
If you have a particularly popular article with a title of "Best product for x,y,z" or "Top products that…" then there are services like COAM (Content Only Affiliate Marketing) that can help secure fixed fee payments in exchange for links within the article.
Of course you can also simply charge a fee for other sites that want to post on your site as another means of income but don't get caught by Google and risk an SEO penalty! It's also wise to disclose the ads and maintain your integrity as much as possible.
In Conclusion
As a content creator, there are numerous ways to monetize your traffic and make money from your hard work. By exploring options such as affiliate networks, Ezoic, Google AdSense, paid reviews, and paid guest posts, you can diversify your income streams and maximize your earning potential.
Remember to choose monetization methods that align with your content niche, audience interests, and personal values. By doing so, you'll maintain your credibility, build trust with your audience, and ensure long-term success in your content creation journey.