It doesn't matter whether you are a college student, a graphic artist, talented writer, software developer or stay at home mom who is thinking to start making money from home. There are a lot of ways you can use to make money online, and most of them are reliable sources that help you make a decent income every month.
Fiverr one of the most popular options today to create an online income where you create and provide your services, also called gigs, which will allow you to start making some real money online.
Start Fiverr seller account and begin freelancing now >>>
Let's Start With… What is Fiverr?
Fiverr is an online marketplace to buy or sell services which offer people to get whatever they want just for $5. This is the reason why Fiverr has become such a huge hit in no time. Fiverr was founded in 2009, since then it has been helping people to outsource and also helping many sellers to make money online.
What are Fiverr gigs?
A Fiverr gig is simply a task that is provided by a seller. Fiverr gigs can be anything from logo design, software developing, video transcribing to writing articles and hiring virtual assistants (VA). You will get more clients if you focus on offering the best Fiverr gigs that help you make more money.
You need to create gigs to start earning money from Fiverr.
Here's how to start a new gig on Fiverr:
Click on "Sales" on the top bar of the Fiverr page.
Click on "Create A New Gig" button on the right side.
That's it!
Create Fiverr seller account and start freelancing now >>>
What Should You Sell on Fiverr?
Since you will begin with getting 4$ from each sale (and later you can go to more highly-priced gigs!), you should start with gigs that won't require much hard work and time. This is true because the buyers on Fiverr want their service ASAP. And you will also not spend your whole day for just one gig. And if you do this, you will be out of time to complete other gigs.
It's important to remember that there are mainly three types of buyers in the Fiverr ecosystem which are individual buyers, fun buyers and business, companies and organizations.
Let's talk about each of the Fiverr buyer types.
Individual Fiverr Buyers
These are the regular people who spend on some gigs that help in their home life, business or work. You can target such people by creating gigs like:
"I will write a promotional article for your website"
"I will transcribe your YouTube video"
"I will design a logo for your business"
This kind of gigs sells a lot on Fiverr but to get orders for such services is hard as there is a lot of competition in these gigs sector. Moreover, people prefer to buy the services of those people who got good review or ratings.
But that's not the point of worry. Where there is a competition, it means that BIG money got interested in it, so it will be enough for everyone. Second, if are worried about the competition, then you will never succeed in life. Just give it a shot and check whether you are getting a response or not.
Make a Fiverr seller account and go freelancing now >>>
Gig Buyers for Fun
Funny buyers usually buy gigs for entertainment or fun. They don't mind to spend 5$ on a funny video gig for a friend or an astrology gig for a bachelor party.
Funny gigs categories for example:
"I will say anything dressed as Harry Potter"
"I will write your message in the sand on a beach"
"I will write your name in calligraphy"
"I will reveal spoon bending trick"
Well, these gigs have got a good market because there are many different things you can do and sell on Fiverr. Just search yourself for some fun and bizarre gigs and you will get many ideas of what you can do and earn.
Organizations / Business / Company Gig Buyers
These buyers are similar to individual buyers but these buyers are usually long term buyers.
A survey showed that company, business and organization buyers tend to keep a long relationship with their sellers. So if your gig is ordered by any company or a professional team, then you may get future projects with them. For this reason, it is very important to maintain good contact with such buyers. 
Not only this, these buyers can order your gig in bulk. But the best part is that these organizations have a strong social circle. So if they are impressed with your service, they might share it to their clients and such other people. This can get you more orders.
Eventually, once you progress with your seller profile on Fiverr, it's important to catch more of business type of gig buyers in order to grow and sell even more on Fiverr.
Create Fiverr seller account and start freelancing now >>>
Okay, these were the gigs that can be sold on Fiverr. But there are some gigs you should avoid selling and promoting on the platform.
What Kind of Gigs to Avoid Selling on Fiverr?
Don't sell gigs that will require days of work from you. Like "I will develop a full web application for you, for 5$" or super-tight schedule ones like "I'll illustrate and design a logo in 1 hour".
Because this type of hard-to-deliver gigs, your profile would be filled with negative ratings and reviews from people that weren't satisfied with your final product. So try not to sell such gigs that can destroy your Fiverr profile and then you will have to create a new account.
I also did the same mistake once. The gig was "I will setup your template on Blogspot blog". I just got one order but that order became a mess when it took so long to fix one bug in the template. At that time, I was not familiar with HTML and CSS. But this gig can get even worse when you are providing the person with a free template and are not able to fix an issue. So never try to sell gigs about which you have no knowledge.
So since now you know what you can sell, we can head over to the next section about creating gigs.
Creating Gigs That Sell on Fiverr
As previously described, you need to create a new gig on Fiverr in order to start making money on it.
Click on "Sales" on the top bar of the Fiverr page.
Click on "Create A New Gig" button on the right side.
That's it, you inside of a Gig creation process, let's dive a bit deeper here.
Create Fiverr seller account and start freelancing now >>>
Creating New Fiverr Gig Title
The title is one of the most vital aspects of your Gig, try to make your titles short and attractive. You can use 1 word with capital letters.
It's your first chance, together with your Gig image, to tell buyers exactly the services you offer. Think about what a buyer is looking for, and write titles that indicate you can meet that need.
Consider going a little more focused and niche with your Gigs — rather than just saying "I will design your logo," say "I will design a logo for your business consulting service."
Use evocative language in your title — don't say "I will write blog posts" say "I will write beautiful, powerful blog posts."
Use the terms your potential buyers are searching for. Google Trends and the Google Adwords Keyword Tool let you type in certain terms to compare them and see which are most popular.
Fiverr Gig Description
When I created my first Fiverr gig, the description I wrote was much longer than it should have been. This is not a recommended practice since the buyers want everything explained to them in a detailed yet concentrated manner.
What type of description would you want to read when you buy gig? The answer is simple. Make descriptions short yet elaborated and precise about the value that the gig buyer would get from it.
Do not add other matters that are not related to the gig. Also, make your important keywords bold and highlight text wherever necessary. If you are thinking to highlight text, don't make your description fancy with different so much bold text and underlined words.
Create Fiverr seller account and start freelancing now >>>
Fiverr Gig Description Video
It is recommended by Fiverr to add a video to your Fiverr gig. It is a very important factor to get buyers for your gig because videos increase engagement by up to 40%.
They also do something else that's really important — they create trust. Trust is one of the most vital aspects of selling online, and on Fiverr, you are selling yourself. Videos allow you to talk directly to your customer, detail what you will do, and build a connection.
Here are some of the key areas you should cover in your video:
Introduce yourself and thank the person for watching.
Address your viewer directly, with "You" statements.
Tell them how this specific Gig will help them and their benefits.
List your experience, expertise, and approach.
Finish by asking them to order.
This is true because if your gig provider service that needed the to buyer, then the buyers also approach it in a serious matter. There are some buyers on Fiverr who use their money very carefully.
So if they watch a 60 second video of yours saying what you are selling and some features of the gig, the buyers will order your gig in comparison to those without the video.
Picture and Portfolio
Upload relevant pictures about your gig. Create your own picture using paint or other simple software. Don't even think to use Photoshop for a minute job of creating an image. Also, upload some other pictures of your work you will do.
Your portfolio is very important for buyers. So if they want a logo which you are providing but haven't uploaded any projects, then the buyer will never turn back.
Never copy others image and upload it as yours. Use google images to search for relevant pictures of your gigs and then turn on the label rights filter.
Tags
Use tags that are relevant to your gig. Do not use unnecessary tags for your gig. Your gig can be deleted because Fiverr will consider it as spam. Also, your Fiverr gig will be shown in such places where it is not required and as a result, you will get no orders.
Getting more orders on your gig
Here comes the part of a promotion. You can create a personal YouTube channel to promote your Fiverr gigs. Many people get flooded with orders by creating a blog about their services and promoting it. But the most helpful part is social media.
Create a fan page on Facebook, Twitter, LinkedIn and other social media websites to promote your gigs. Join Fiverr groups and promote your gig. But maintain a limit of your promotion because Fiverr can delete your gig anytime. This happened to many people and you can read on Fiverr forums about such cases.
Tips to Maintain the Flow of Income
If you are getting orders then it is necessary to maintain your income. You should continue getting more orders. By this way you can earn passive income by Fiverr which can be a great addition to your main income stream and even with time, to become your main money income source. So, let's consider some tips for doing this.
Conversation with buyers
It is always important to be kind to your buyers and having a good conversation. Never use false language or talk rudely to your customers.
If your buyers are happy with your service, they can come back again with more orders or refer your gigs to other people also.
Maintain your gigs
If your gig is selling good and you have added some gig extras, then do not make any changes to your rates. If you are thinking that buyers love your gig and increasing the price of your gig extras (if any) will help you, then you are wrong.
Just keep in mind that you are not the only one who is selling on Fiverr. There are people better than you or people who can be better than you if you do some silly mistakes.
Creating and Revision of Existing Gigs
Just never get stuck at a limited number of gigs. Expand your gigs and create different revisions of your gig by giving much more to your buyers.
Try to level up as fast as possible to level 1 and level 2. It will allow you to add even more Fiverr gigs for sell and will position your profile as a more reliable person for the buyers.
Create Fiverr seller account and start freelancing now >>>
Promoting Your New Fiverr Gig
Contact your friends and family to get your first few gig orders just to kick the ball and start rolling some reviews and get Level 1 and Level 2 fast.
Do great work to get your first few clients. If everyone is offering 250 words for $5, then offer 500.
Start with promoting your gigs on social media channels. The channels that will show signs of interest, put more effort into them. Focus on the kinds of social media promotion that got a positive ROI.
If you're a writer, start a blog and use it to promote your Fiverr page. If you don't like to write and enjoy speaking, start a podcast. Or if you enjoy video, do regular Google Hangouts and make use of your YouTube channel. Focus on having fun, being personable, and creating or sharing fun content.
As mentioned, the best way to promote your Fiverr gig is by creating a website where you can easily build up your portfolio in addition to promote Fiverr gigs. And it's not only limited to promoting just Fiverr gigs but it also builds up your portfolio claiming your self-promotion. You can also link your blog to the Fiverr account. In the personal blog, you should include the following things:
What are you offering in the Gigs?
Why should the clients hire you?
Your pricing packages.
Your previous seller ratings and reviews.
Learn here on how to start a WordPress website which will allow you to earn even more income and increase your passive money stream from Fiverr.
Making Your Fiverr Seller Profile Shine
If your Fiverr profile is updated and has everything about you, then it is good because profile matters a lot. Write an awesome Fiver bio. Don't write fake information or skills about you. Just write what you are but in a good way.
Also, upload your profile picture. Check the profiles of top sellers. You will see what and how they present their profile. If your profile is neat and clean then there are more chances of getting orders on your gigs.
Create Fiverr seller account and start freelancing now >>>
Conclusion
Well, that's all. I hope you may have understood how to use Fiverr correctly and how to make money with it. Just a few more quick tips that can help you with your first Fiverr sell:
Use proper English and grammar in your gigs and in your conversations with buyers.
Do not use Stock images and avoid copyright claims.
Explain what you are offering in your gig service.
Explain what the Fiverr gig buyer will get and the exact value for him out of it.
Respond to negative feedback positively.
Use gig keywords relevant to your niche and gig topic.
Good luck and feel free to leave us any questions about your gig selling practices.
Create Fiverr seller account and start freelancing now >>>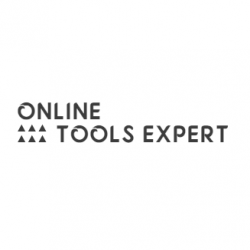 Founder of
onlinetoolsexpert.com
, I'm a website hosting enthusiast and your number one resource for information about getting your business online. I'm undertaking an in-depth research and come up with valuable content and resources to help you with your online presence at all levels. Follow me
@OTExpert
on Twitter and
OnlineToolsExpert
on Facebook.
My website onlinetoolsexpert.com is hosted on
DreamHost
, I really like it due to it's stability and helpful support. Furthermore, their servers are extremely reliable, secured and fast, I don't remember when the last time we had a server downtime. If you sourcing for a great hosting service,
go grab it
.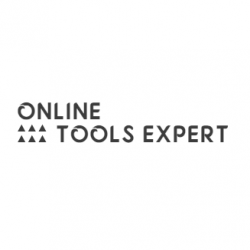 Latest posts by Online Tools Expert (see all)