You no longer have to work in silos with advertisers and display ads on your site in order to earn passive income. Repixel.co is a marketplace that connects you with advertisers from non-competitive companies in your industry, allowing them to retarget your website and apps at a fee and all you need is to drop an advertising pixel on your web property and get paid for the partnership.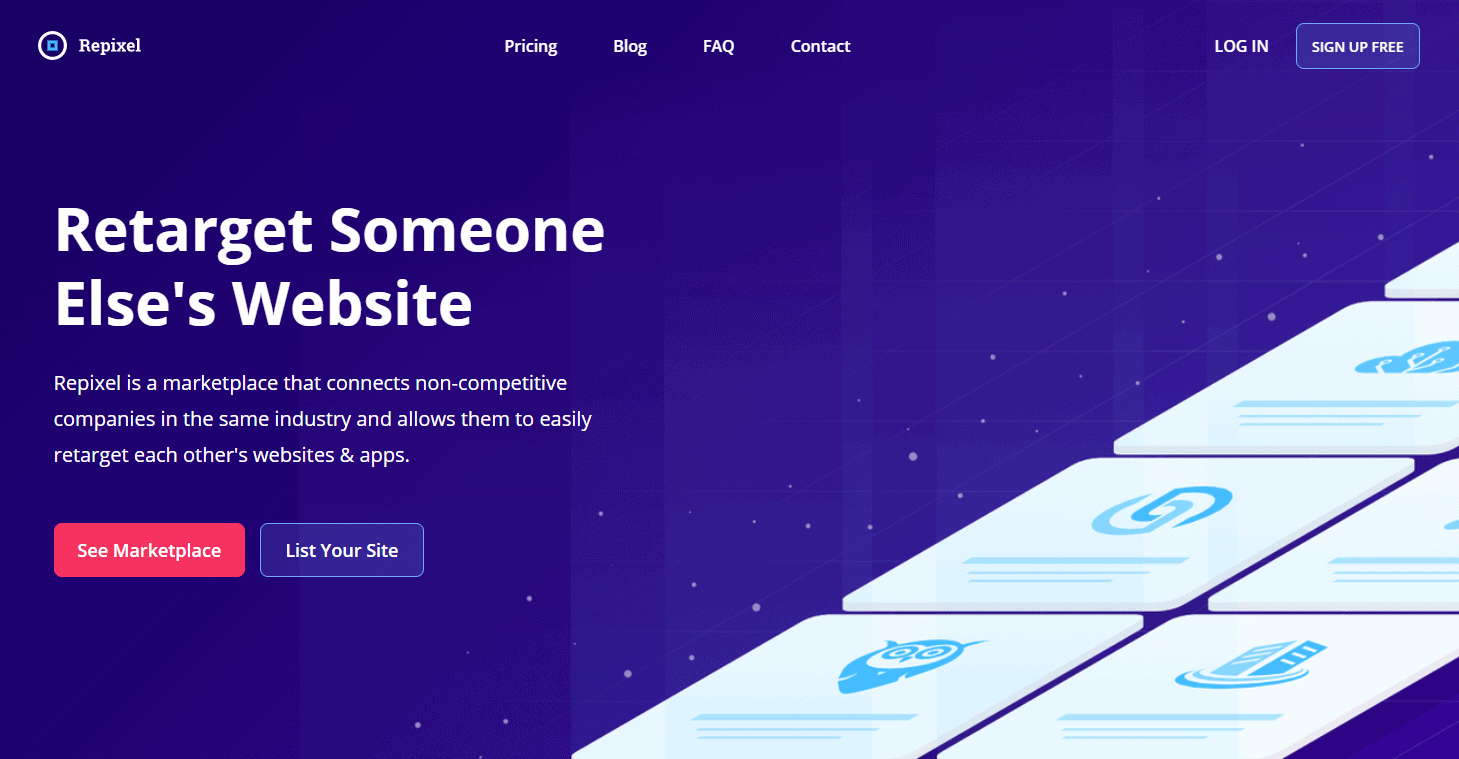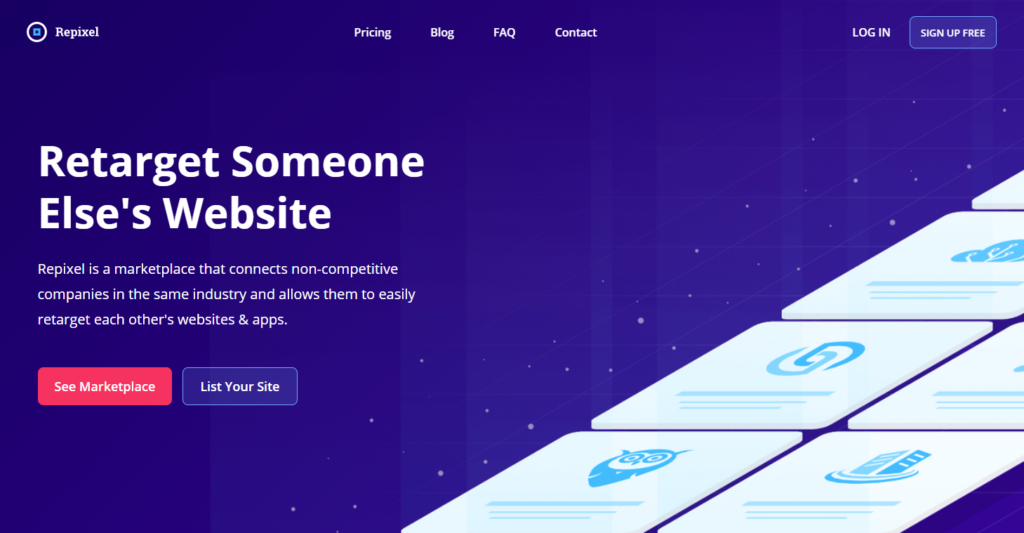 An Overview of Repixeling and How it Works?
To understand repixelling and this Repixel review, you first need to appreciate the crucial role retargeting plays in online marketplaces.
Have you been wondering why the locations you browsed when looking for a weekend getaway keep on chasing you even across platforms such as smartphones and websites? Well, that's retargeting at its best. A tracking pixel or cookie was loaded onto your browser that monitors your online behavior and conversions. This helps to show up advertisements that match your browsing history.
Retargeting has been an important weapon in advertisers' arsenals for more than three decades now. The effectiveness of this technique in customer acquisition and conversion rate optimization cannot be disputed. However, retargeting in its traditional element is inherently limited to the number of visitors on your site.
Imagine the possibilities if you could stretch the expanse and retarget visitors on other websites in addition to your web property and apps!
Think of a scenario where a clothing company targets a fashion blog. The clothing company (advertiser) would have to part with some good money to place their adverting pixels to visitors on the fashion blog (site owner or publisher). This model is the backbone of repixelling.
The beauty of repixelling is that it is a win-win partnership. The advertisers' returns on their ad dollars improve as they reach out to more qualified leads while the website and app owners get paid for their advertising space.
Think of Repixel as a marketplace that brings together advertisers and website owners or publishers. The website and app owners put up listings comprising a brief description of their business and the CPM dollar amount of their advertising space. On the other hand, advertisers review the listings posted and send a repixel request.
As the bites or requests start streaming in, site owners get an opportunity to review them and accept or reject based on whether or not the advertiser is a competitor among other factors.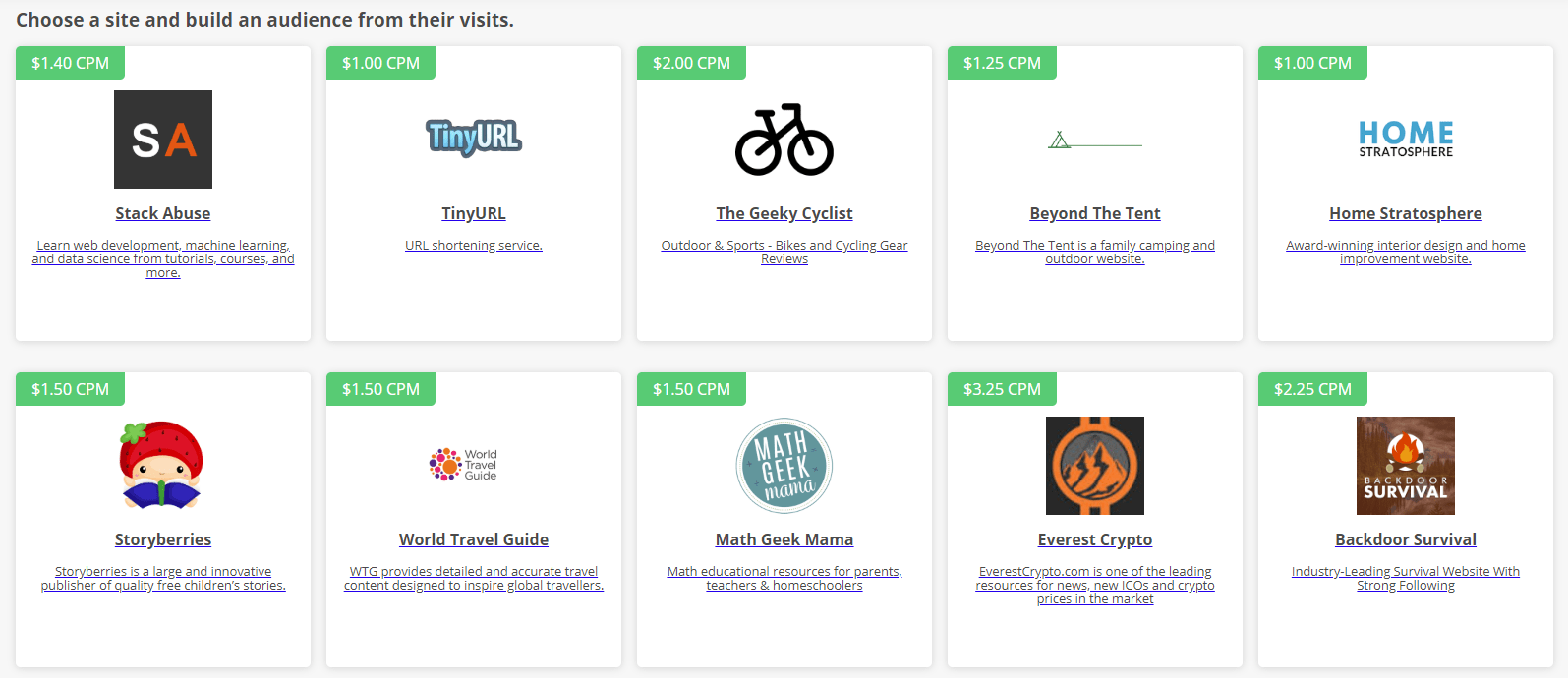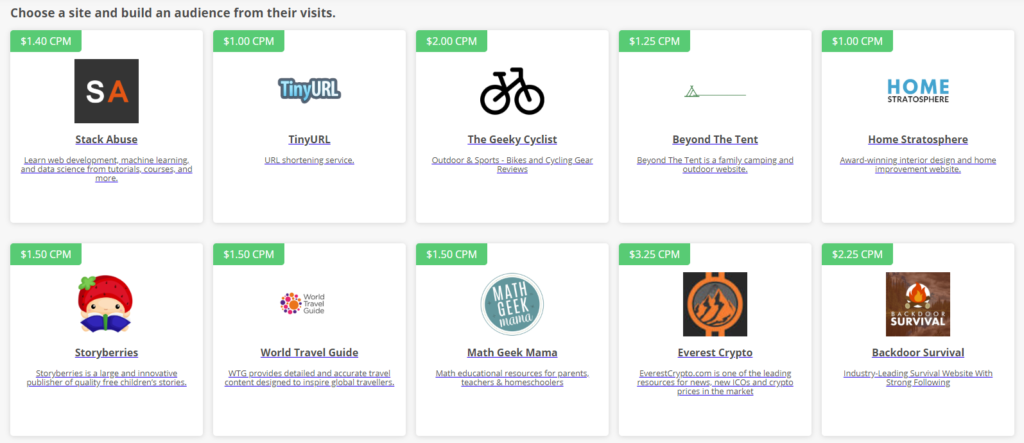 The Value Exchange and Cost of Repixeling
The site owner has the prerogative of setting the listing price in the form of a specified number of dollars of CPM.
CPM, an abbreviation for Cost Per Mille (is the price of 1000 impressions), is an advertising model that prices advertising based on impressions. However, in the Repixel marketplace, the CPM pricing is on the basis of pageviews and not impressions (ad views).
Assume a site owner lists their advertising space for $1.50 CPM. The interpretation is that the advertiser will pay $1.50 for a thousand pageviews from the retargeted site. In repixeling, every advertiser who puts their ad on your web property pays you separately, hence a higher return.
From the example above, if you allow 25 advertisers to repixel your site and each advertiser has a daily budget of $50, you can potentially earn $1,875 calculated as $(25×50*1.50). However, this largely depends on whether your site can generate enough traffic to fill the $50 per day order.
Out of your total earnings ($1,875), Repixel takes their cut (20 per cent), leaving you with $1,500. Since the ads are from non-competitive sites and the income is purely passive, you have absolutely nothing to lose and everything to gain with the Repixel model.
As a site owner, your earning potential is hinged on two main parameters: the traffic to your site and the number of advertisers you managed to sign on your websites, and that what we want to emphasize at in this Repixel review.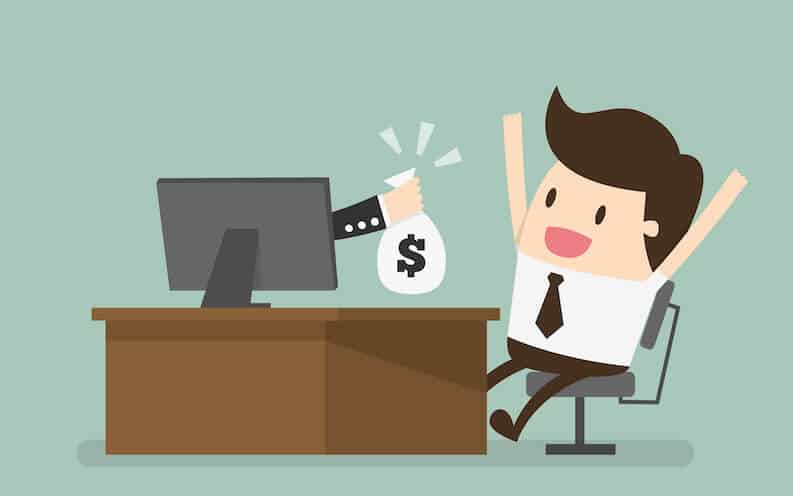 How Repixeling Benefits Website and App Owners
There are several ways site owners can monetize their web properties. Unfortunately, some of these channels such as listing on ad display networks can be limited in space, time-consuming, or both.
With ad display networks, such as Google AdSense, you can populate your site with ads to the extent of making it look spammy. Despite the payments you get for clicks on the ads, site visitors get driven away to other sites. This model can undermine your business goals.
By promoting affiliate products, this monetizing technique can be time-consuming, complicated to manage, and limited in scale. You can only enroll a given number of affiliates at a time.
Those are not optimal. Out goes inefficiency and limitations and in comes the endless possibilities of Repixel. The following are the specific, tangible benefits you can reap from using Repixel.co service:
Unlimited in Scale
There is no limitation as to the number of advertisers you can allow to retarget your website. The more advertisers you enroll, the higher your potential earnings. Also, you can list as many websites as you possibly can to double or triple your earnings.
Control
There is no automatic ad display on your web property. You have the opportunity to vet every repixel request from advertisers. If you deem the request inappropriate for the reason of competitiveness or any other reason, you are under no obligation to accept it.
Non-interfering
Unlike other models, Repixel doesn't interrupt the processes running on your website, it works in the background. Assume you sell ads, or you are into affiliate promotions, repixeling won't disrupt your monetization, instead, you'll benefit from the incremental revenue repixeling brings.
Risk-Free Monetization
The Repixel marketplace allows you to list as many web properties as you have for any preferred duration without having to link your credit or debit card. Even when you don't get repixel requests, you have nothing to lose because there is no investment you put prior to or during the listing.
How Do You Get Started on the Repixel Marketplace?
A central point in this Repixel review is, whether you are an advertiser or website owner, the first step you should take is to register for a Repixel account. It is important to note that Repixel can allow you to operate both as an advertiser and a site owner.
When signing up as a site owner, you'll be prompted to fill in the following information:
The name of your site
The domain
The monthly volume of visitors to your site
Your pricing in CPM
Company logo
Short and long descriptions of your website
There is no magic in listing your web property on Repixel. The only things you need to carefully think about are your short and long descriptions. They need to represent what your site really is and draw the attention of advertisers. The descriptions appear publicly.
After filling out the form, the Repixel system will prompt you to copy and paste on your website the Repixel pixel. For this, you'll have to get to the backend or edit mode of your website, and copy and paste the code snippet into the global header section. You don't need any coding knowledge for this, just basic HTML know-how.
Repixel has a virtual wallet that allows you to accumulate your earnings. With the virtual wallet, you have the option of whether to link your bank account or debit card at the beginning when signing up or when you want to cash out.
If you are registered as both advertiser and site owner, you can transfer cash from your "site owner" account to your "advertiser" account. This possibility eliminates the need to cash out and redeposit.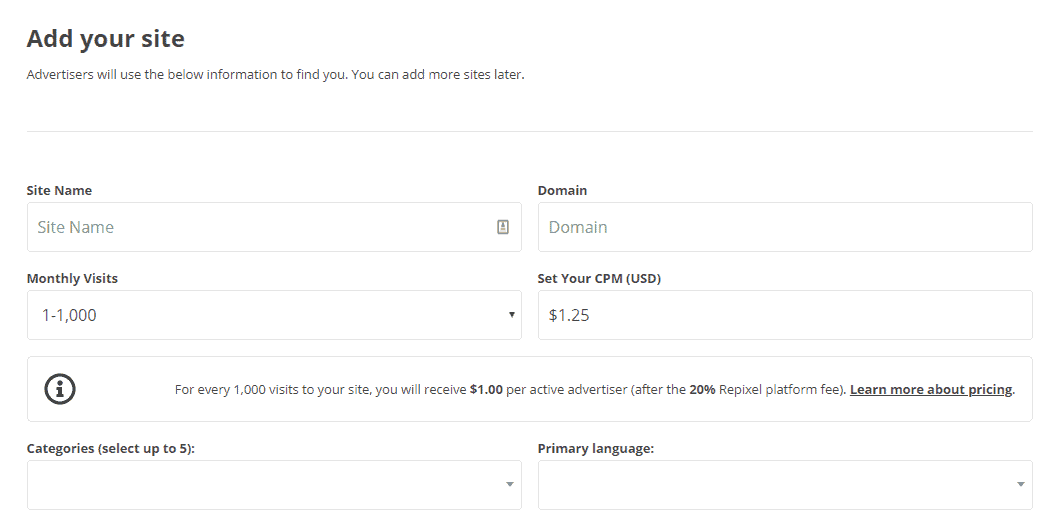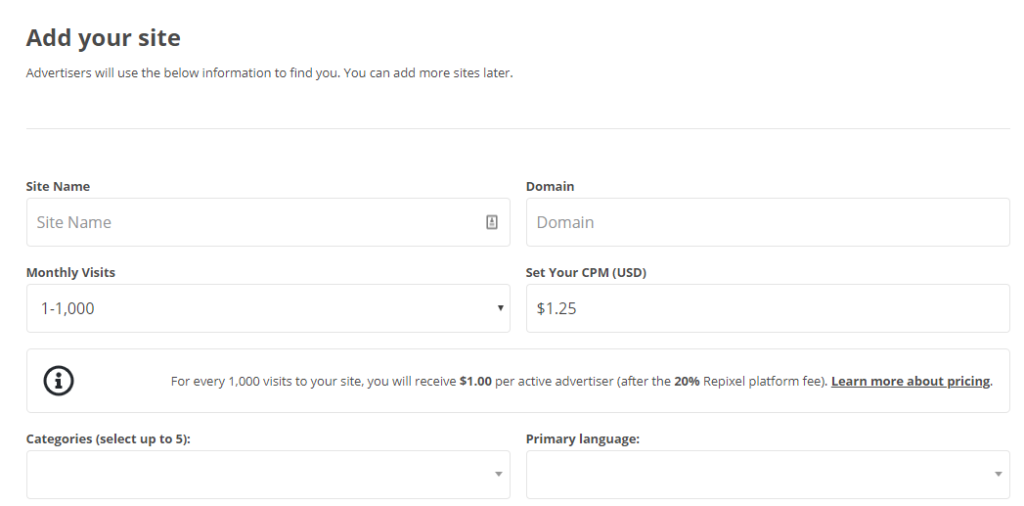 Useful Tips to Enhance your Repixeling Experience
It holds true in advertising as it is in general business that there is no "one size fits all" approach. You'll have to take the square peg and whittle it down until it fits into the round hole. The following tips will give you a fighting chance in the Repixel marketplace.
Multiple Listings – Unless you have only one website, don't limit yourself to the number of websites you can list on Repixel. List as many as you can; the more you list, the higher the chances of teaming up with the right advertisers. This can bring you massive earnings.
Search Terms – Your visibility on Repixel largely depends on the quality of your description, but most importantly the keywords you use in the content. Repixel has search functionality that advertisers use to identify potential site owners they can partner with. You should go beyond this and use premium keyword research tools to generate the right search terms for your ideal audience.
Responsiveness- How fast you respond to a repixel request can be the difference between you locking in a deal or losing out to the next site owner in line. Some advertisers make decisions on the go and a slight delay may cause them to cancel the request.
The Repixel system is designed in a way that accepting a request takes less than 60 seconds. As long as the advertiser meets the criteria, click approve to minimize the chances of them changing their mind.
Reach out to Advertisers – It is not always that advertisers will send you repixel requests. At times, you have to go forth and proactively "fish them out". If you think your web property is a good fit for a certain group of advertisers, use the Contact form to message them.
For instance, if you have a website with lots of hotel reviews, you could reach out to a tour and travel company. In the worst-case scenario, an advertiser may choose not to respond to you, this is not unheard of; it is the game of life. You have nothing to lose, but so much to gain, especially if you get a 'Yes' from them.
There you go! Now you know what Repixel is, how it works, signing up for an account and putting up a listing. With the tips and nuggets of wisdom shared here in this Repixel ads marketplace review, you should be able to work your way through, list as many sites as you can, and watch as you get paid passively!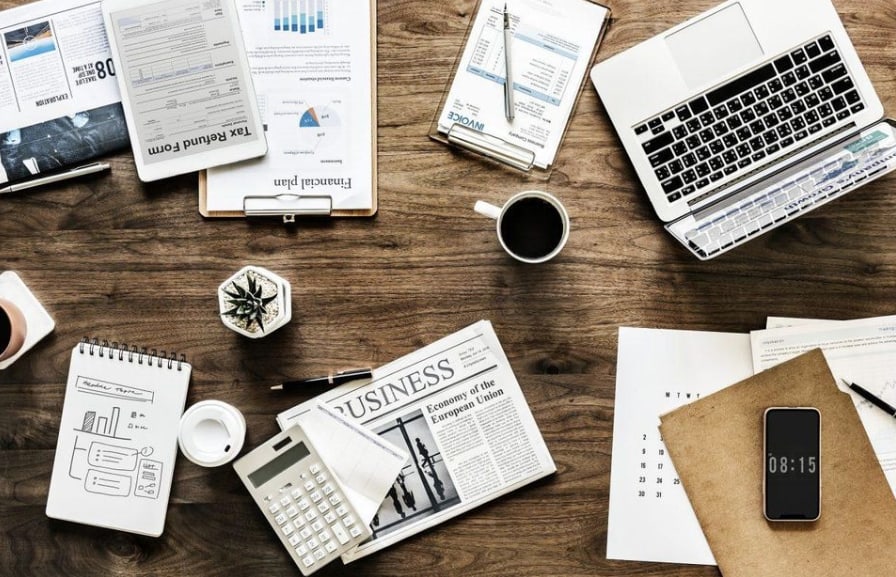 Latest posts by Johnny McKinsey
(see all)