If you're in search of a WordPress hosting company that delivers speed, security, reliability, not EIG hosting, and top-notch customer service, DreamHost could be a great match. You can save 50% off your hosting on any personal, professional, or business plan, using our DreamHost coupon.
Save 50% on DreamHost hosting plans by clicking on our DreamHost coupon link below!
Start DreamHost hosting with 50% off discount >>>
DreamHost Coupon Code
As what is probably one of the most well known hosting companies on the WordPress scene, DreamHost places a huge emphasis on providing exceptional customer service. Anytime they fall short, they are quick to acknowledge the issue and commit to improvement.
This means you have more time to focus on your business instead of worrying about your website.
DreamHost Key Features
DreamHost provides a laundry list of standard features, many of which are not available through slightly less expensive shared hosting providers. Some of these additional web hosting features include:
Focus on Privacy – DreamHost got a strong anti-spam policy and free WHOIS privacy. Also, a free 'Let's Encrypt' SSL certificate to protect your site with HTTPS — encrypting traffic and instantly boosting SEO with Google.
Commitment to Security – Multi-Factor Authentication, auto-enabled sFTP and free secure hosting with Let's Encrypt.
Automated Backups – The single most important thing you can do to keep your website safe? Back it up. DreamHost creates an automatic backup of the website daily.
24/7 Support – The in-house team members do their best to provide one-touch resolution, which all solves any issue in the shortest time possible.
100% Uptime Guaranteed – The site is always online and functioning. It's done with multiple datacenter locations, redundant cooling, emergency generators, and constant monitoring. And if a DreamHost system happens to fail, the 100% uptime guarantee will put $$$ back in your pocket
Employee Owned – Being employee-owned keeps DreamHost focused on the unique needs of its users, with all the interest aligned. If the user wins, the owners (employes) wins.
Start DreamHost hosting with 50% off discount >>>
Summary: DreamHost Discount Coupon
If you've grown tired of keeping your WordPress website up to date and worrying about security, speed, and reliability, DreamHost offers reasonably priced managed hosting plans to fit your budget.
If you're still undecided about the company, you may want to read DreamHost review to learn more about the managed hosting provider.
You can give DreamHost a risk-free 90-days plus receive a 50% discount on personal, professional, and business plans with our exclusive DreamHost coupon:
Start DreamHost hosting with 50% off discount >>>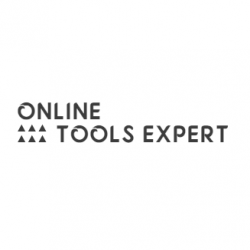 Founder of
onlinetoolsexpert.com
, I'm a website hosting enthusiast and your number one resource for information about getting your business online. I'm undertaking an in-depth research and come up with valuable content and resources to help you with your online presence at all levels.
My website is hosted on
DreamHost
, I really like it due to it's stability and helpful support. Furthermore, their servers are extremely reliable, secured and fast, I don't remember when the last time we had a server downtime. If you sourcing for a great hosting service,
go grab it
.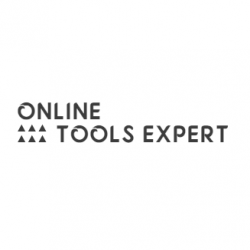 Latest posts by Johnny McKinsey (see all)