Let's start with SiteGround hosting overview. With more than 2,000,000 domains supported on their various hosting plans, SiteGround is arguably one of the most popular web hosting companies in the WordPress community. On Trustpilot, SiteGround has close to 3,000 reviews, 94% of which are in the 'excellent rating' category giving an overall TrustScore of 4.8/5.
Most customers praise SiteGround for its excellent 24/7 technical support, available on phone, chat, and ticket. They quickly pick up and resolve hosting and related issues.
Also, the hosting company has one of the most feature-rich control panels with WordPress tools such as WP Auto Update for automatic upgrades, SG-Git plugin for creating GIT repositories, and SuperCacher for enhancing the number of file requests a website can handle as well as boosting its loading speed. SiteGround has a staging tool supporting Joomla and WordPress developers.
Data security is guaranteed with SiteGround's robust data centers located in the United States, Europe, and the Asia-Pacific region. So if you ask yourself how is SiteGround hosting solution, the answer is that it's a pretty good choice.
SiteGround is a European hosting company that started on March 22, 2004, and is headquartered in Europe. Over time, the company has grown to 6 office locations, 500+ employees, 5 data centers spread in three continents, and over 2,000,000 domains hosted.
Start SiteGround hosting with 60% off discount >>>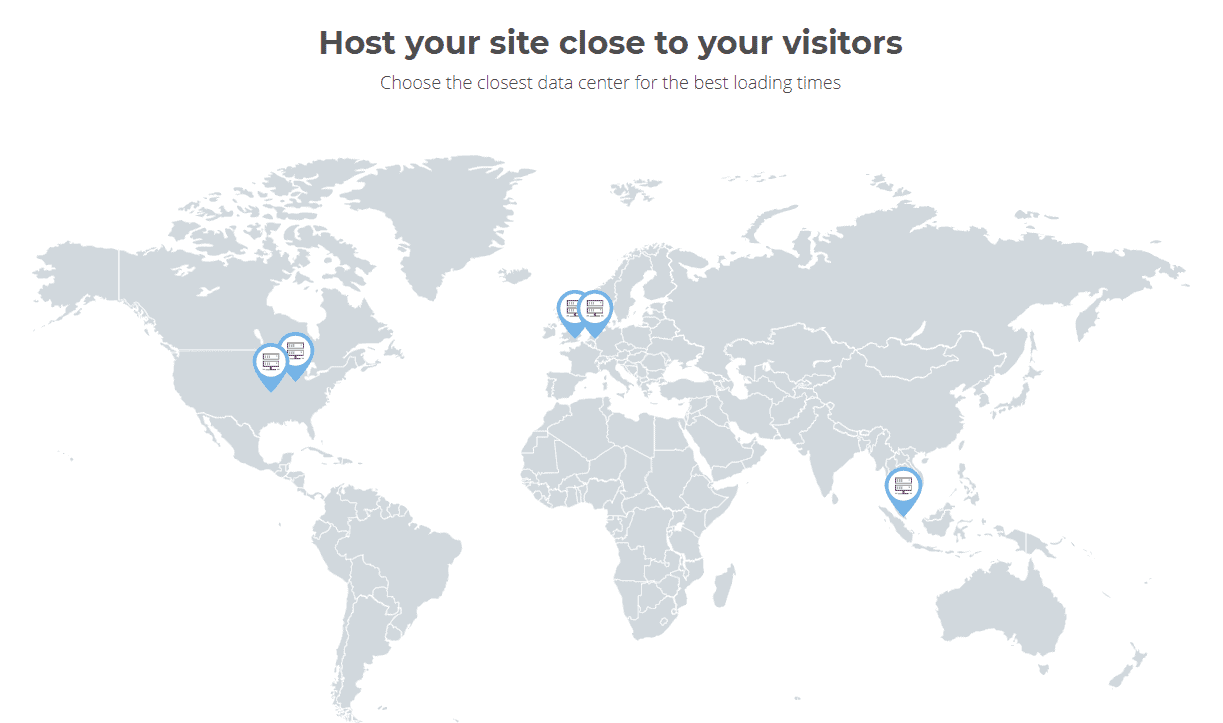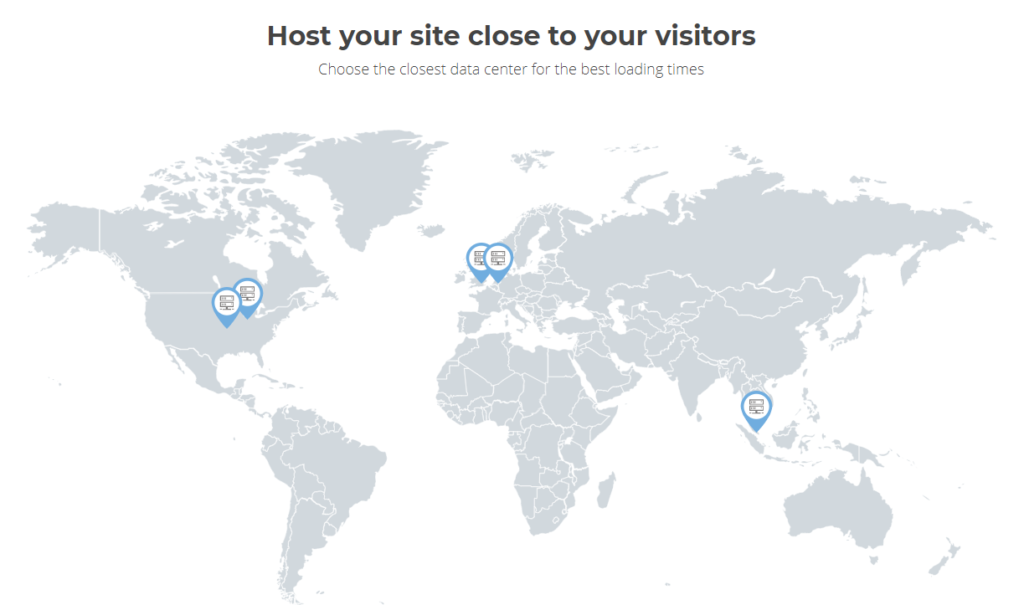 Features of SiteGround Web Hosting
There are lots of features and benefits open to customers who opt for SiteGround as their hosting partner. One of the most outstanding attributes of this company is the regular feature updates they roll out which gives you a fresh experience each time.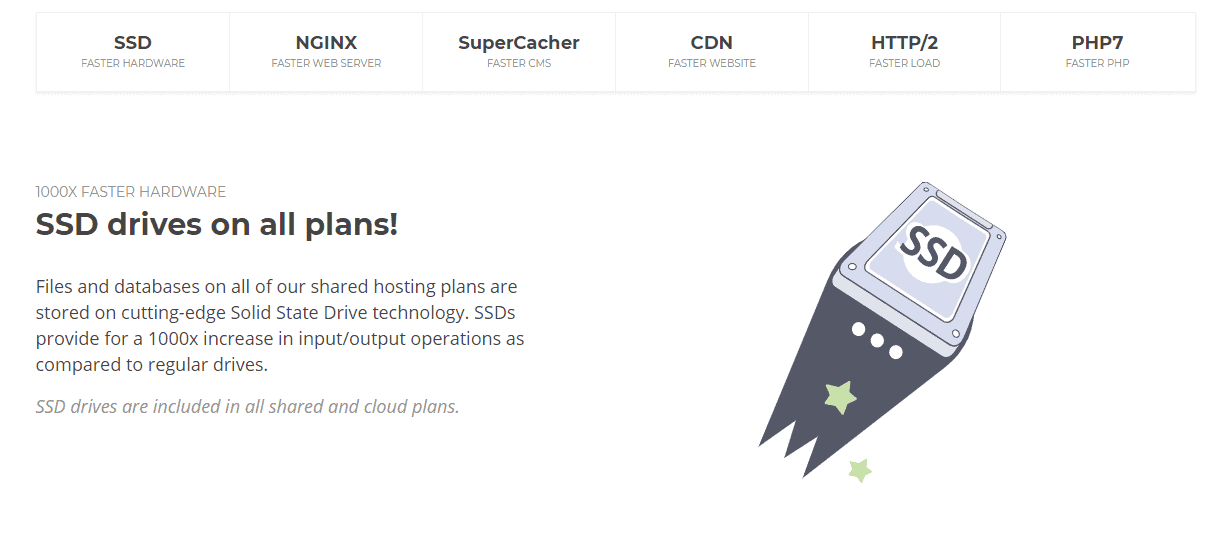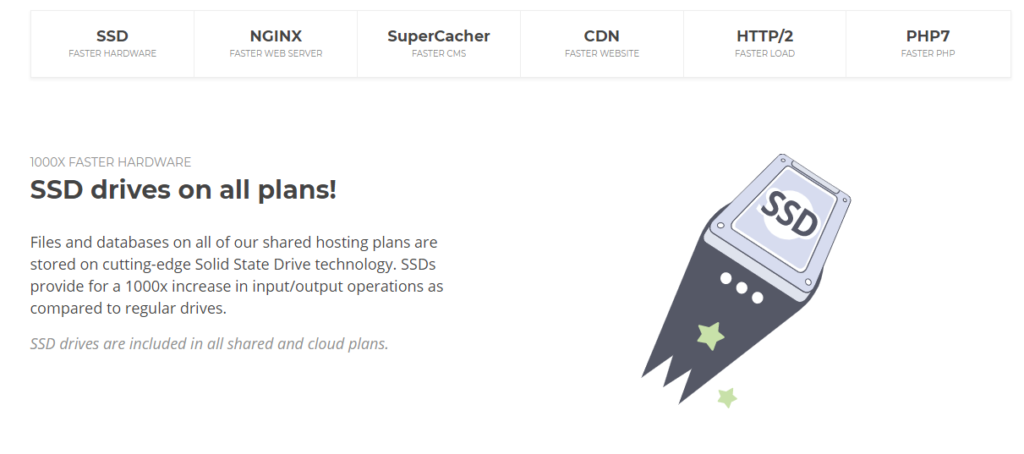 Ease-to-Use CPanel
SiteGround has an industry-standard, easy-to-use cPanel that allows you to undertake technical tasks in just a few clicks. The Softaculous app installer on the cPanel grants you access to a world of applications such as Joomla, Magento, and WordPress that you can install in a few clicks.
The cPanel also has dedicated WordPress and Joomla tools such as auto-updates, installers, toolkits, SuperCacher, SG-Git, and a staging environment. These dedicated features allow for the modify your domain, configure SSL, reset admin passwords, secure your admin page against cyber threats and unauthorized access, fix broken permissions, and accomplish so much more.
SiteGround users also benefit from Cloudflare's security features against malicious activities such as malicious bots, DDoS attacks, and other intrusions. Cloudflare also enables you to install applications onto your website with ease, you don't need a developer!
There is a detailed SiteGround cPanel tutorial to help you figure all this out just in case you feel overwhelmed or lost at some point.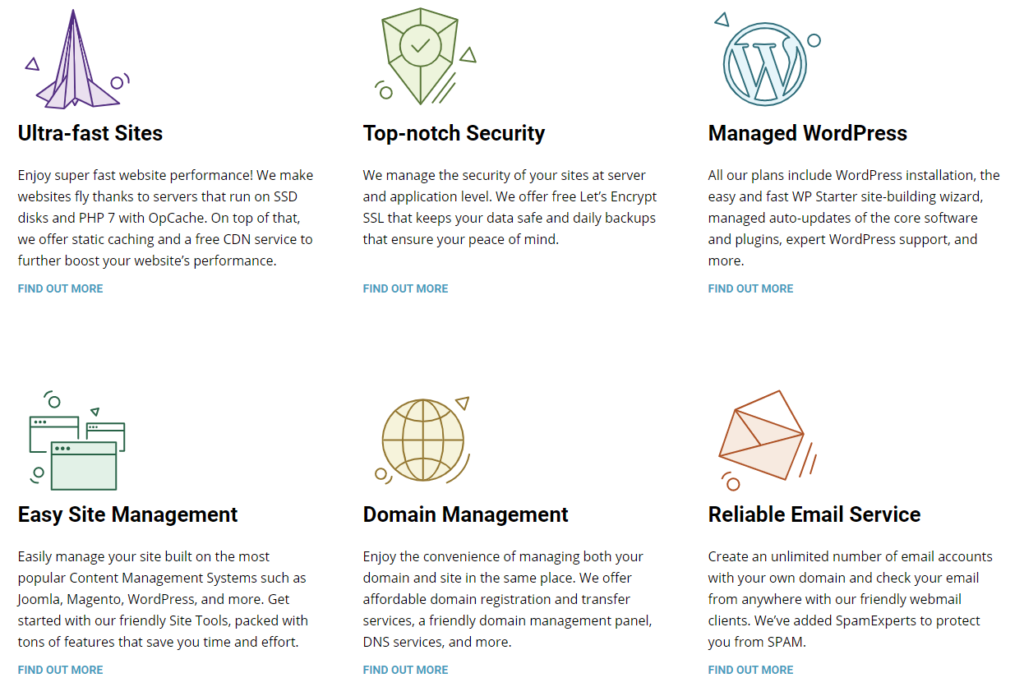 Bandwidth & Disk Space
Depending on the number of website visitors you are expecting or currently experiencing, you'll need an appropriate bandwidth and disk space. SiteGround offers up to 30GB of space on its shared hosting plans and 2x960GB SSD space on its dedicated hosting to handle unlimited monthly visits with a 99.9% guaranteed uptime and blazing speeds.
To complement the massive disk spaces, SiteGround offers up to 10TB of data transfer (bandwidth) to enable you to handle website hits of any magnitude. The 5 data centers in London, Chicago, Milan, Amsterdam, and Singapore not only guarantee you distributed risk but also immense support to all your data transfer and visitor file requests.
Hosting Plans
SiteGround has developed hosting products that accommodate every site owner's needs from a single website business to multinationals with country or language-specific websites. The company offers shared hosting, cloud hosting solutions, WordPress hosting, dedicated hosting, and enterprise hosting. Below is a breakdown of the unique features of each plan.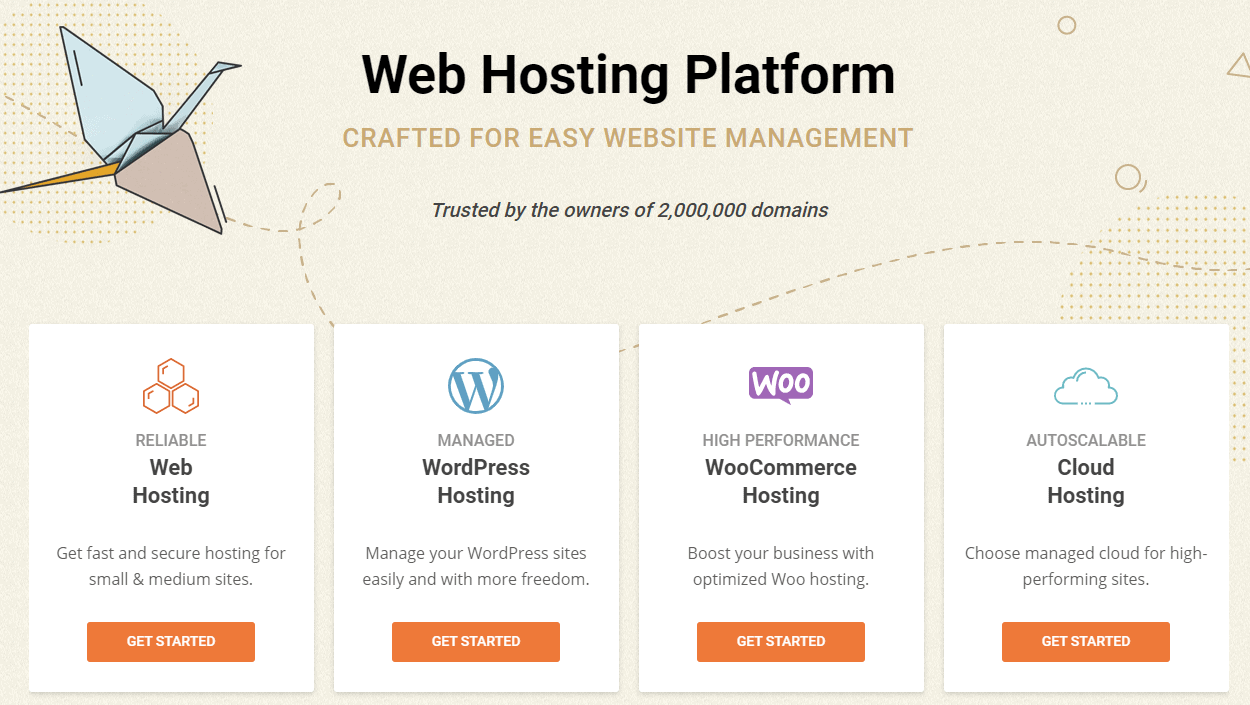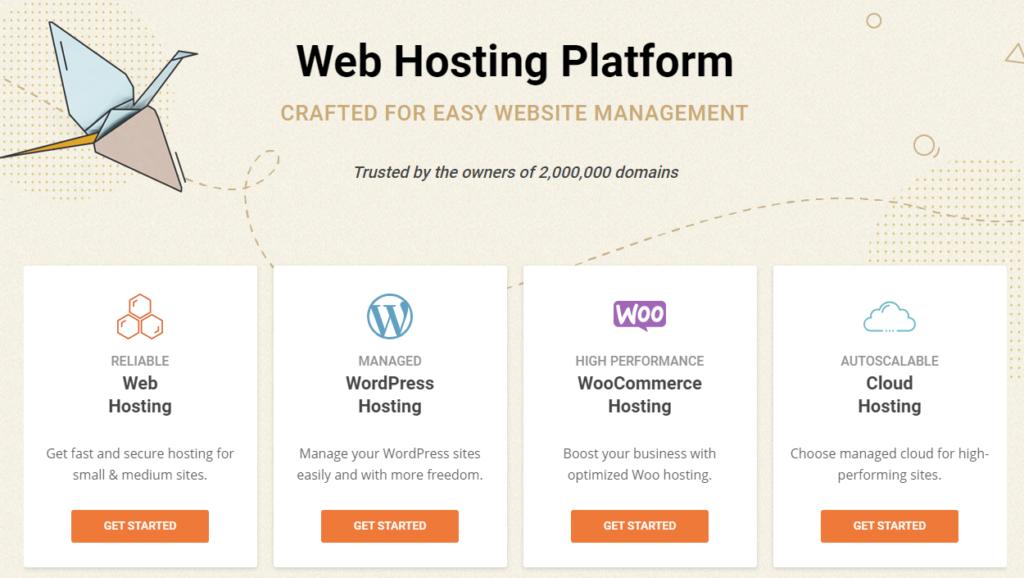 If you are a startup, growing business, or a tech nerd with a thirst for faster loading speeds and massive bandwidths, shared hosting gives you just that! the right platform to host your web properties.
There are three shared hosting plans:
StartUp -This plan supports approximately 10,000 site visitors a month on 10GB of disk space. It is appropriate for single-site owners.
GrowBig- This plan gives you up to 20 GB of webspace. It can host unlimited websites with average monthly traffic of 25,000
GoGeek -This is the highest shared plan with a 30GB web space and can accommodate up to 100,000 monthly visits.
WordPress Hosting
SiteGround WordPress hosting refers to a customized shared hosting arrangement optimized for WordPress. It has an essential, premium, and geeky WordPress features such as WP Install, WP auto-update, WordPress SuperCacher, 1-click WordPress staging, free WordPress transfer, and advanced priority WP support, among others.
Suitable for pretty much every WordPress-hosted website that will allow you to create a real, functional site in minutes (with the one-click WordPress install tool).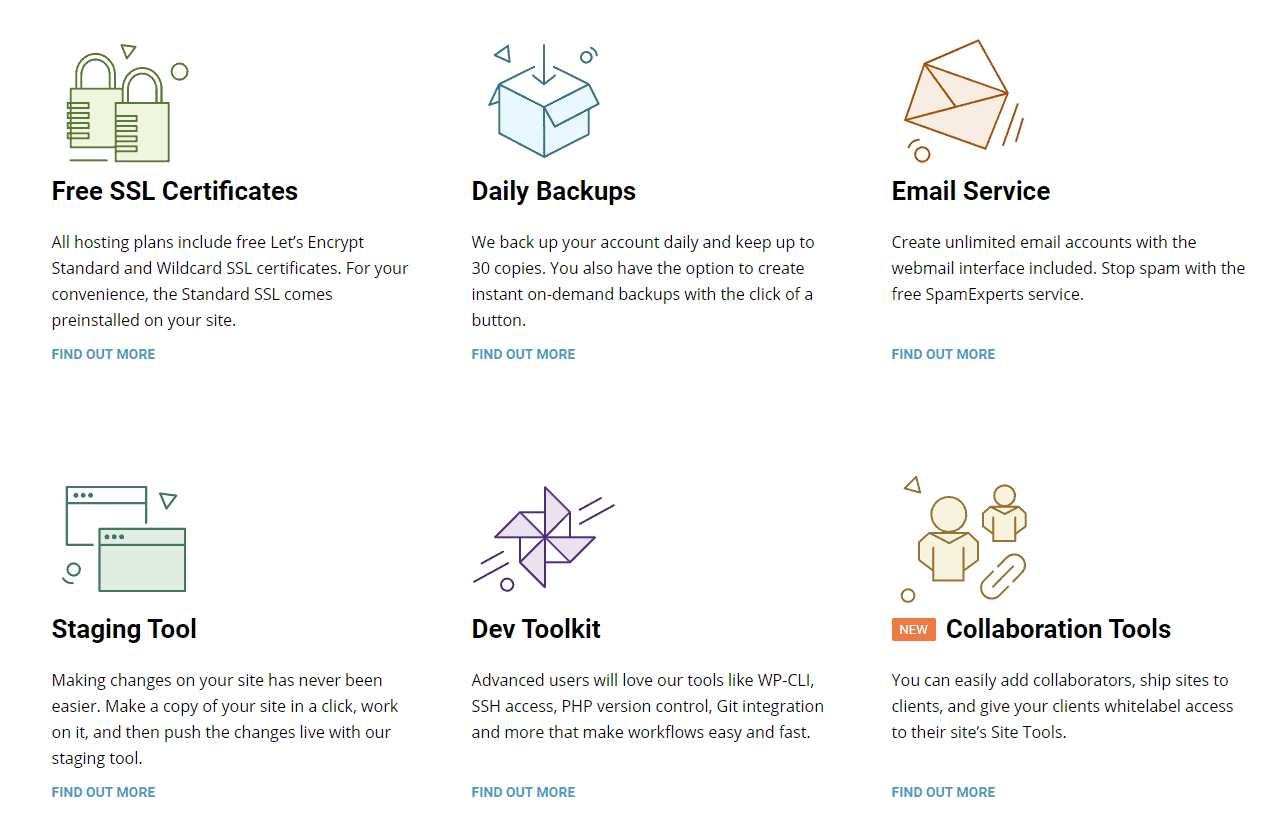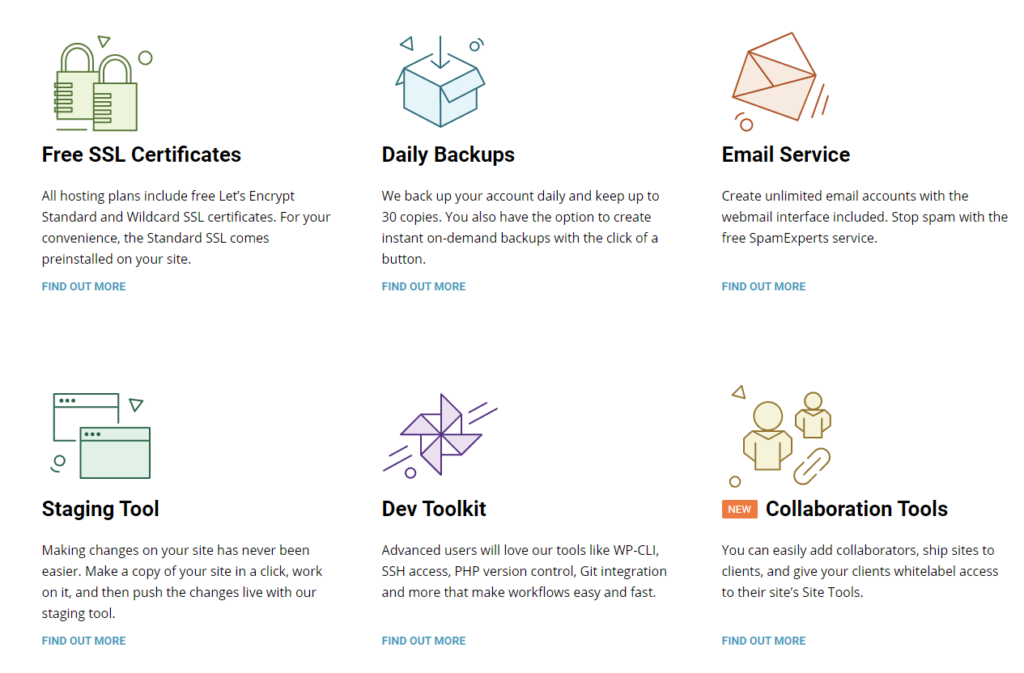 Cloud Hosting
As your business outgrows the startup phase, shared hosting solutions may not serve your needs. Moving to the managed cloud hosting platform is the best decision for you. You'll get powerful dedicated resources to guarantee your speed and efficiency.
The cloud platform is flexible enough to allow you to add CPU and RAM with a single click. SiteGround has an auto-scale option for adding more resources during traffic spikes. This prevents downtime and traffic loss.
Dedicated Hosting
SiteGround's dedicated hosting gives you premium managed hosting services on high-class dedicated machines. As opposed to shared hosting, you have the entire server all to yourself to organize and layout your web resources.
There are three main plans under this hosting arrangement:
Entry Server -This plan gives you a 3.20Ghz CPU Clock Speed and 480 GB SSD
Power Server -This plan guarantees you a 3.50Ghz CPU Clock Speed and 960 GB SSD
Super Power Server -This is the most powerful dedicated hosting plan with 2 x 6 CPU Cores, 2x960GB SSD, and 64GB DDR3 RAM.
In addition to the plan-specific features, you also get 24/7 dedicated VIP support, full management, and an exclusive selection of top-performance machines. You also get to choose the data center to host your website.
Enterprise Hosting
If you are running a large business with massive spikes in traffic, enterprise hosting could be the ultimate solution for you. Instead of picking a plan, this hosting arrangement requires that you discuss your needs with the SiteGround team for a customer-made solution.
With enterprise hosting, the whole infrastructure is crafter based on your needs be it a single instance setup, a public or private cloud configuration or a geographically dispersed cluster architecture.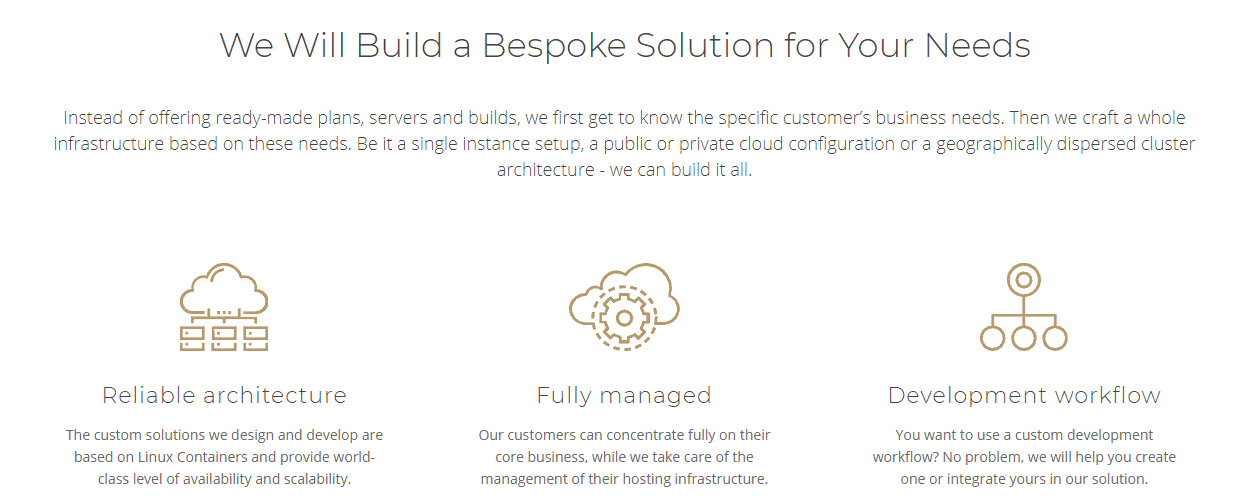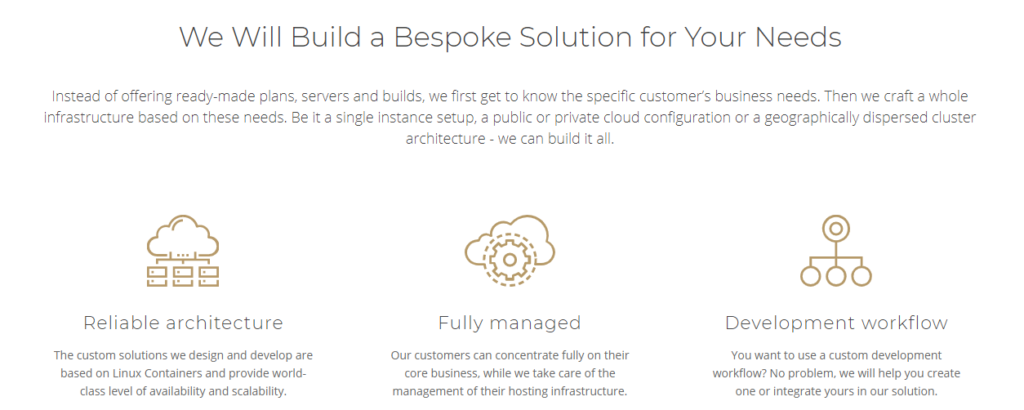 Email Features
Whether or not you have a developed website, you can host your emails on SiteGround. Based on your domain, you can host unlimited personalized email accounts complete with in-house and third-party developed solutions. Among the features of SiteGround email hosting solutions are:
SMTP, POP3 and IMAP email protocols to enable you to securely send and receive emails
Built-in Anti-Spam solution on all the severs. Customers may decide to opt into Barracuda or choose to stay with the built-in SpamExperts solutions.
A Simple to manage cPanel-based email interface. You can create accounts, delete users, and set autoresponders and forwarders.
The emails are also very fast and can be easily integrated with any email client such as Gmail, and Outlook.
Drag and Drop Website Builder
With SiteGround, you don't need any technical experience to build a website. You can use the drag and drop WYSIWYG (what you see is what you get) feature.
Not only do you get responsive themes to choose from, but you also get top of the shelf content templates such as images, text holders, videos, maps, and photos. If you want blog and eCommerce capabilities, SiteGround allows for that plus full integration with some of the internet's best CMS platforms like Joomla, Magento, and WordPress.
Technical Support
When you need help on any technical issues such as site migration, plugins not working, staging, or installation of complex software, you can reach out to the customer service team. They are quick, knowledgeable and available 24/7 around the globe.
You can get customer support by phone, live chat, and ticket with the first two being the fastest. If you are a DIY enthusiast, there is a knowledge base comprising articles, tutorials, guides, and videos you can draw from.
On average, SiteGround processes 1,500 support tickets, 3,000 chat requests, and 1,000 phone calls per day.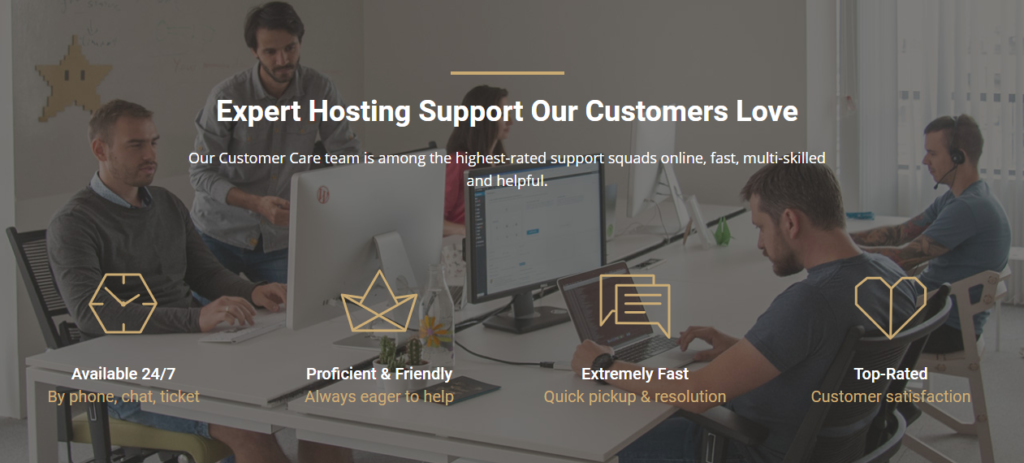 Bottom line: Should You Choose SiteGround for Your Next Site?
Following this detailed analysis of the top features, products and general information on SiteGround, you could still be thinking if you should host or transfer your site to this host.
Well, SiteGround is more or less the gold standard in web hosting. You get speed, customer support reliability, and affordability all in one package so it's a safe choice for your site hosting needs.
Start SiteGround hosting with 60% off discount >>>
Alternatives to SiteGround
SiteGround is a reliable hosting choice for pretty much everyone. However, in case you want to host your site on SiteGround alternative, there are other hosting options you can check out.
Of the alternatives, our favorites are WP Engine which is a great WordPress-specific provider for bigger companies and enterprises, and DreamHost who offers a reliable and SSD based hosting that's pretty affordable for everyone.
SiteGround Discount Coupon
Online Tools Expert users get a 60% off discount and free SSL with our SiteGround coupon code.
All you have to do is click on the following link to purchase. The discount will be applied automatically to the pricing packages.
Start SiteGround hosting with 60% off discount >>>
Latest posts by Johnny McKinsey
(see all)