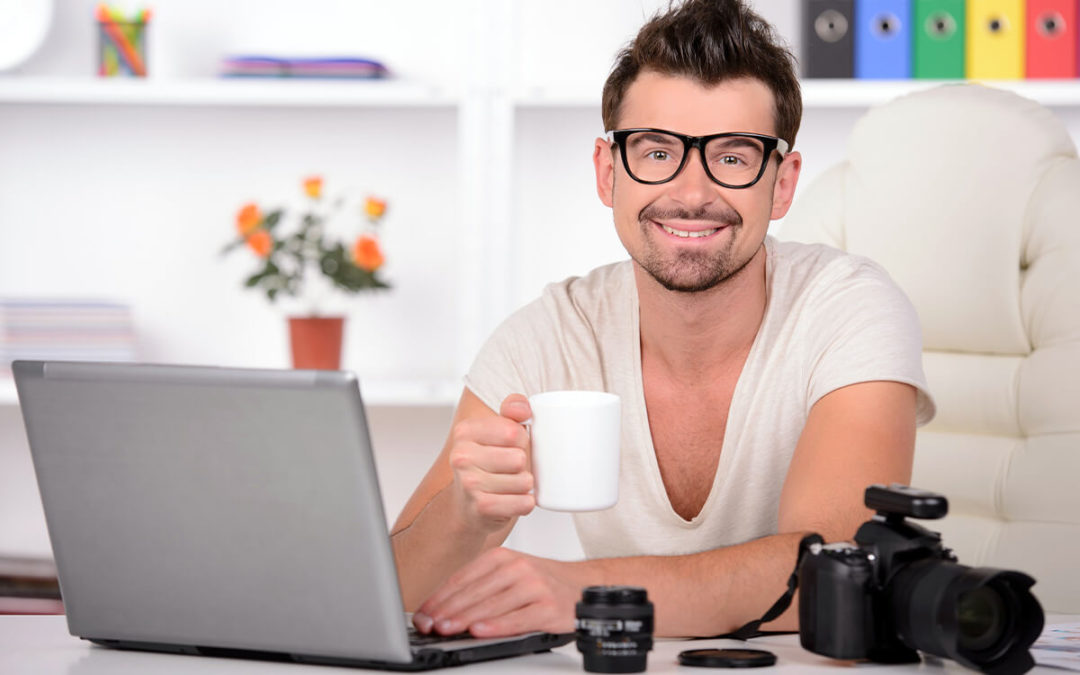 A person or agency that provides image editing services while being self-employed is defined as a freelance photo editor. There are some differences between a freelancer and a full-time image editor employee. For some years, the demand for freelance image editing services has been increasing.
In this article, you will learn details about a freelance image editor as well as the differences between him and a professional photo editor. This will give you ideas about why you should hire a photo editor. In addition, you will also learn eight beneficial tips about hiring a photo editor.
What is a Freelance Photo Editor?
A photo editor is a person who alters the structure of a raw photo, such as modifying any portion, changing the background, and enhancing visualization by utilizing numerous methods. He usually edits photos for online businesses, magazines, and books.
Just being taken a shot, an image is not perfect. It contains a lot of shortcomings and needs copious corrections. A photo editor, in particular, improves the photo quality and makes it perfect and convenient.
A freelance photo editor is a person who mainly works with independent contracts and deals. It can be a person or an agency. Professional photographers, marketing companies, advertisement agencies, and other organizations engage with him/her/it for specific purposes.
This is particularly true for temporary jobs based on contracts. It is not a type of full-time job. A freelance image editor improves, modifies, and retouches print or digital pictures. And after completing his editing activities, he delivers them to the buyers.
Professional Photo editor Vs. Freelance Photo Editor: The Differences Between Them
There mainly exist two types of photo editors. They are freelance and professional photo editors. Though the booth contains good skills and working experience, we can find some differences.
1. Definition
A professional photo editor is a person who a particular company or organization has mainly employed just for their purposes. He serves a full-time job for the company and does not get involved with any part-time jobs.
On the other hand, a freelance image editor is a person or agency that provides commercial photo editing services and manages numerous deals at the same time. A freelancer principally works for independent contractors.
2. Payment Policy
A professional photo editor works for a specific company. That's why the company has to pay him a certain salary per month, year, or as the company's basic role. He also takes other employment facilities like salary review, festival bonuses, and so on. You can also use a financial service like Joy Wallet for this. 
In contrast, you don't have to pay a monthly salary to a freelance image editor/ agency. He/it just receives the particular payment dealt for a specific service and does not demand extra employment facilities like salary review and festival bonus.
3. Project Responsibility
A professional photo editor utilizes his expertise for a certain company and maintains all kinds of responsibilities assigned to him. In some cases, he should work on some criteria in which he has no proficient experience.
Whether agency or person, a freelance image editor usually works in a niche in which he has proficient skills and expertise. Besides, a freelance agency every time maintains solid teamwork and delivery. It makes their work more coherent and attractive.
4. Workload Management
A professional photo editor can provide just a limited number of products. It is difficult to maintain a turnaround time with a big task.
A freelance image editor agency can deliver thousands of images within a day because it works as a team with numerous workers. It helps them to supply huge and high-quality photos in a short time.
5. Expertise
Though a full-time employee contains various skills in photo editing, he may have some weaknesses in a few areas because it is difficult for one person to gain expertise in numerous topics.
In contrast, a freelance photo editing agency is full of experts. It carries a team in which every member is specialized in a different area. It helps them to complete numerous difficult assignments with perfection and solidarity.
From the above discussion, we can prominently learn about the differences between professional and freelance image editors.
Why Should You Hire a Freelance Photo Editor Online?
The freelance photo editor's rates and demands have precisely increased along with the online business progress because every company doesn't have an in-house photo editor.
That's why they look for contractual online photo editors. It allows them to easily fill their essentials. There are some benefits to hiring a freelance image editor online.
1. Easy Finding and Hiring Process
According to a coherent source, more than 57 million people do freelancing in the USA. From this information, you can easily get an idea of how many freelancers exist in the entire world.
This huge number of online workers makes hiring a photo editing agency easier. You could instantly contact numerous freelance photo editors or agencies by using online options. This saves your time as well as helps you find the photo editor more quickly.
2. Expertise in Specific Skills
An expert freelance image editor with specific skills can provide more accurate and special services, achieving the company's goal. Many competent photo editing agencies have several experts for specific areas.
If you need an expert editor on a particular subject, you can contract a freelance agency. It can assist you in finding the right person for making a certain edit.
3. High-Quality of Work Performance
Most freelancers contain the highest experience ranges, especially freelance agencies. They can provide continuous outstanding performances. During hiring a freelance agency, you can see its previous work experience and portfolio.
Moreover, every freelance agency tries to maintain its high-quality service. Because it enriches its profile and portfolio, a freelancer can earn a reputation and enhance the chance for future contracts by providing a marvelous delivery.
4. Taking Advantage of a Broader Talent Pool
A freelance photo editing agency can perform in a broader area by opening its workplace. They are proficient in team working. It can help you take advantage of a broader talent pool across the world.
Because due to their copious specific talent and skills, they can serve the desired products. It certainly helps you to achieve a successful delivery by exploiting the right person.
5. No Long-Term Commitment Required
A freelance image editor demands only the specific payment for certain work. You can hire him for a temporary project. There is no requirement for a long-term commitment. So hiring a freelance editor can give your company outstanding flexibility.
On the other hand, if you hire a full-time employee, you must take some mandatory responsibilities such as paying a monthly or timely salary and managing work equipment.
6. Faster Deliverables Than Full-Time Employees
By maintaining quality work, a freelance image editing agency can deliver faster than a permanent employee because it is structured as a team where plenty of experts work closely.
They will mostly provide attention to your project as an experienced group. It can help them handle the delivery process faster and increase product efficiency. It is more useful to complete your project rapidly.
7. Saving Money on an Office and Working Space
A freelance agency doesn't need any training or any workplace in the company office. A freelance agency also does not demand any extra benefits like health insurance, payroll tax, etc. That's why hiring a freelance image editor mostly saves your company costs.
On the contrary, a regular full-time worker is more expensive. Despite paying a salary, a company has to bear numerous costs like providing him with training, health care, and other benefits.
8. Freelancers Can Bring a Fresh Perspective
A freelance agency includes a lot of workers where everybody edits photos quietly in his way. That will be entirely in a new and fresh perspective and gives the work an exceptional appearance. It is more important to create more demands and desires among the customers.
In contrast, a full-time employee usually works traditionally. He always tries to complete the work according to previous ideas and roles. That's why most of the time, his work seems standard but not fresh and unique.
9. Reduce Risk and Disaster
A freelancer works just as a contractual person. The company does not need to invest in training him. So there is no risk of losing the project if the freelancer does continue the work. This reduces the company's risks and protects it from any disaster.
However, a company bears numerous risks when it employs a full-time worker. Because it has to invest in that worker's future like training and onboarding him. It might be a great loss if that employee leaves the job before giving adequate services.
From the above description, it is crystal clear that a freelance image editor is much better than a full-time professional. I hope you did find the proper answer to why you should hire a freelance photo editor online.
8 Tips to Hire a Freelance Photo Editor for Ecommerce
Before hiring a freelance photo editor, you should consider several facts. 8 tips help you to hire an online professional photo editor.
1. Find Freelancers with a Photo Editing Niche
A niche is a distinctive market segment for a specific service. Numerous freelancers work in separate niches. So you have to seek photo editors from the freelance market matching your needed orders with their niches.
For instance, you need some photo edits for your e-commerce business product. Then you should choose someone who is a specialist in product photo editing. It will help you find the perfect service from an expert in this niche.
2. Creative and Expertise
When you search for a freelancer, you find a lot of workers matching your niches. But to find the right person, you should check out a freelancer's expertise and creativity in a specific niche.
During browsing freelance agency websites, you can take eminent ideas about their innovation skills from buyers' reviews and mentioned expertise areas. So, the freelancer whose skills and expertise will match your needed service properly, you should choose for hiring.
3. A Well-Maintained Portfolio
A professional freelancer contains a well-maintained portfolio. Because a solid portfolio plays an important role in finding more works and orders from the clients. It shows a freelancer's achievement stories.
You can see how a freelance agency solves its client's problems and maintains a good connection with them. Also, you will find other clients' evaluations of its prominent experts. For that reason, a well-maintained portfolio helps you get a real expert freelancer.
4. Powerful Customer Testimonial Examples
A testimonial seems to be visible evidence of a freelancer's skills and expertise. It makes a freelancer's profile more reliable because a customer testimonial certifies the truth of a freelancer's liability and working experiences.
So when you can see various testimonials in a freelancer's profile, you can depend on him with ease. Because the more customer testimonials a freelancer gains, the more reliability turns out about him.
5. Project Management Process
A freelancer usually works with a lot of clients at the same time. He tries to secure his finances and increase work consistency. However, many freelancers cannot provide their projects at the right time. But you can contact a freelance agency because they have lots of staff who work combining.
They can manage a project with good hands. You should find a freelancer who owns a successful story about his project management activities. It will protect you from waiting for the ordered delivery.
6. Search Multiple Platforms for Freelance Photo Editors
There are multiple platforms where freelancers and clients contact each other. You could find a lot of online marketplaces. Moreover, There are huge freelance photo editing agencies that are popular for their consistency and proliferation.
When you decide to find a freelancer, you should search on these multiple platforms. It will help you find a prominent freelance image editor with affordable payment.
7. Ask for Recommendations
There are a lot of people, as well as numerous organizations, who have proficient knowledge about freelance photo editing services. They have direct experience in hiring freelancers.
You may be a newcomer or an inexperienced buyer in the marketplace. So you might not have an exact idea about how to find a freelancer or how to make a successful deal with him. Then, you can ask for recommendations from the people around you. It will make your hiring process decent.
8. Compatible with Pricing Strategy
There are lots of freelance persons and agencies. They demand various payment amounts according to their skills and expertise. But most of them are harmonious and compatible with pricing strategy. Because there is a huge competition among themselves.
For that reason, they are always concerned about the client's benefits. They never want to overlook or lose any customer. So, when you seek a freelance image editor, you can find him more harmonious about pricing strategy.
Freelance Photo Editor Rates: How Much to Charge for a Photo Editing?
There is no exact payment method for image editing services in the marketplace. It could be determined according to the freelancer's rates or the client's offers.
However, Freelance photo editor rates currently vary based on the task level. Image rates or project types could determine photo editing charges. There we will explain those kinds of charge processes.
In this process, photo editing charges are determined by the image rates. You can pay a charge according to your image quality and quantity. The average range of basic photo editing charges is from $0.20 up to $2 per photo.
For the mid-level photo editing service, you should charge from $10 to $15 per image. And for the advanced and complex photo editing, you might cost from $20 to $50.
The photo editing charge also depends on project types. For instance, if you hire a freelance photo editing agency for a particular project, that will be determined according to the project times, image quantity, and editing quality.
It could also be an accommodated deal between you and the freelance agency because there is no specific and determined charge for photo editing services.
FAQs on Hiring a Freelance photo editor for Ecommerce Business
1. How long have you been working in your industry?
Answer: I have been working for more than ten years in this industry. From my childhood, I was curious about image editing. It is my passion, and I feel more pleasure doing this work. That's why I have made it my profession for a long time.
2. Can you provide work samples and references?
Answer: Of course! You will get different types of samples and references on my website. It will help you take an absolute idea about my work skills and editing perfections. Moreover, I can also provide you with more samples and references privately.
3. Do you have the skills and tools needed for this project?
Answer: Absolutely! As a professional freelance image editor, I gained prominent skills and earned numerous certificates in my niches. Along with this, I managed all kinds of tools needed for my project such as computers, necessary software, etc.
4. Are you able to meet the deadline for this project?
Answer: I am very concerned about the deadline. Because I feel the client's importance and the necessity for his project. It always encourages me to deliver the work on time. So, you can be relaxed and tension-free about deadlines.
5. What is the turnaround time?
Answer: My turnaround time will depend on the project's nature. It will be diverse according to the quality and quantity of images. For instance, it will take less time if you need only basic photo editing services like background removal with fewer amounts.
On the other hand, if you want mid-level or advanced image editing services like retouching and clipping paths, it will consume more time. But don't worry, You won't have to wait any longer. Because I always care about turnout time.
6. What are your background and credentials?
Answer: As image editing is my childhood pleasure, I took it as my educational background. I completed my graduation in graphic design. Besides, I also participated in copious worldwide photo editing contests where I earned various credentials.
Conclusion
Along with the progress of the e-commerce platform, the importance of freelance image editors has increased. Because they can provide rapid and outstanding services for a huge project. It saturates the company's needs and demands perfectly. It will be useful for you to hire a freelance image editor for any business.
I hope, from this article, you will find proficient knowledge and ideas about a freelance photo editor & why you should hire him instead of employing a full-time worker.