Given the extensive success of many American eCommerce clothing businesses, it comes as no surprise that the United States is a global e-commerce leader. This is largely due to the adoption of e-commerce as a mechanism for brands and merchants to sell their products to the vast, geographically dispersed population of the United States.
Due to this new earlier acceptance, customers gradually warmed up to the idea of online purchases, ultimately becoming supporters and voracious online shoppers, long before many other countries had begun to move in this way.
Since the American market is so developed and addressable, it's no wonder that e-commerce players are competing fiercely with good quality products and providing a range of categories for their consumers. It is also noticed how the big giants attract their customers with high-quality photos that the customers can relate to.
Large platforms that operate across many segments, such as Amazon and eBay, are dominant, but conventional brick-and-mortar retailers are still gaining market share. eCommerce product Clipping path
Shoppers' interactions with brands, particularly fashion shops, are no longer limited to physical stores. Fashion retailers are revamping the entire buying experience as customers anticipate mobile purchasing, one-day shipping, and 24/7 customer service.
Fortunately, the fashion industry is a master of change, with seasonal trends appearing and disappearing before you can catch your breath. The digitalization of the fashion industry, on the other hand, may be the most significant change yet. Clothing dropshipping suppliers and sellers are especially affected by this trend, as they must adapt to the rise of online shopping, the increasing importance of social media marketing, and the growing demand for sustainable and ethically sourced clothing.
We've compiled a list of the top 10 operating e-commerce sites in the United States. The list includes obvious competitors such as Amazon, eBay, and Walmart, as well as a diverse range of brands with multiple categories.
Top 10 eCommerce Websites in the USA to Start Your Own Clothing Business
Amazon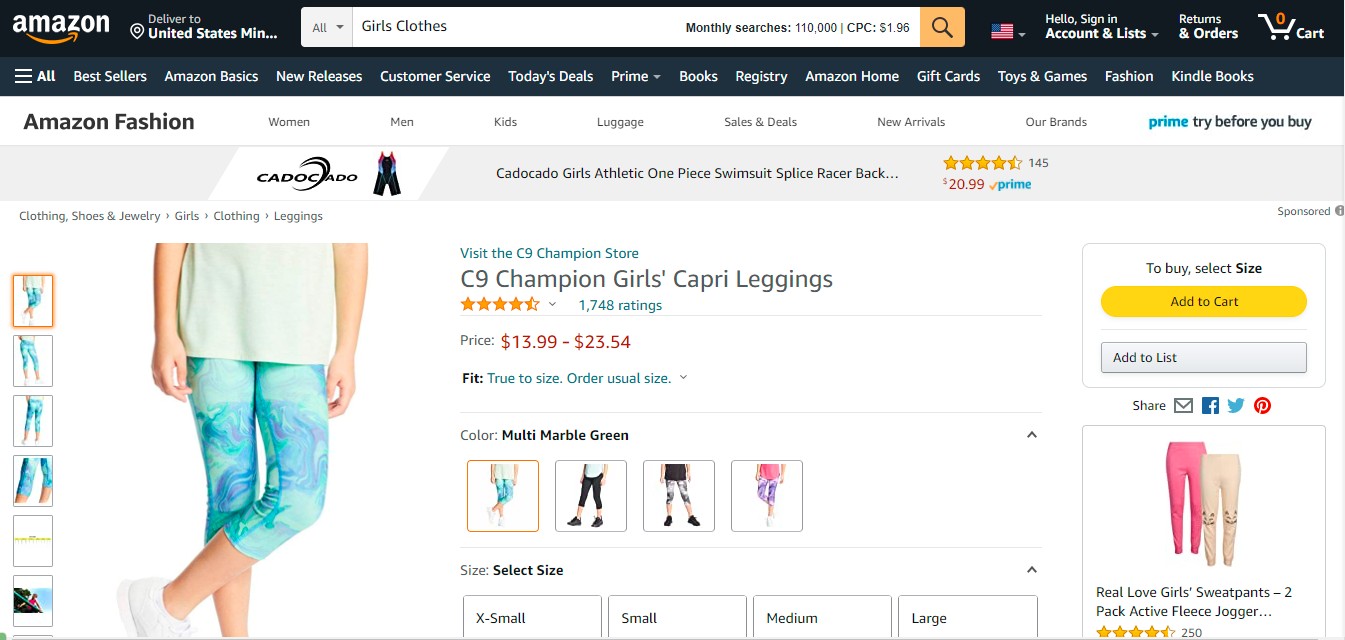 Amazon is not only the most popular e-commerce site in the United States but also in most other countries. Amazon began as a small e-commerce site selling books in 1994 and has since grown to dominate the bulk of e-commerce categories, including computers and gadgets, books and literature, and even television and movie streaming.
In the United States, Amazon customers have access to the whole range of Amazon products, including books, music, electronics, fashion and accessories, tools and hardware, sporting goods, and pretty much anything else. Furthermore, Amazon Prime members in the United States can get these items with free one-day or two-day shipping.
eBay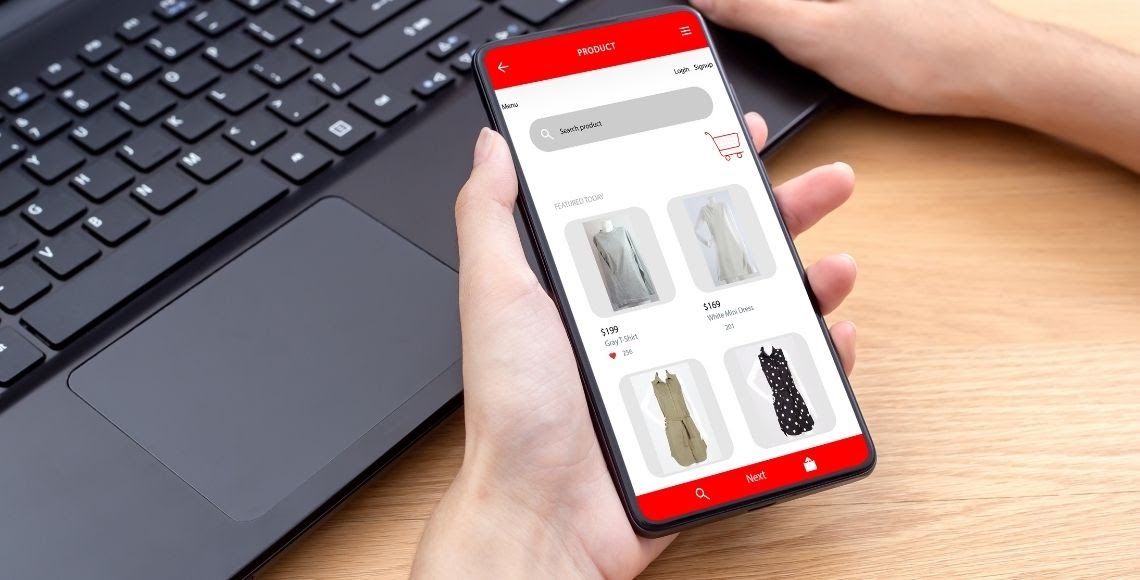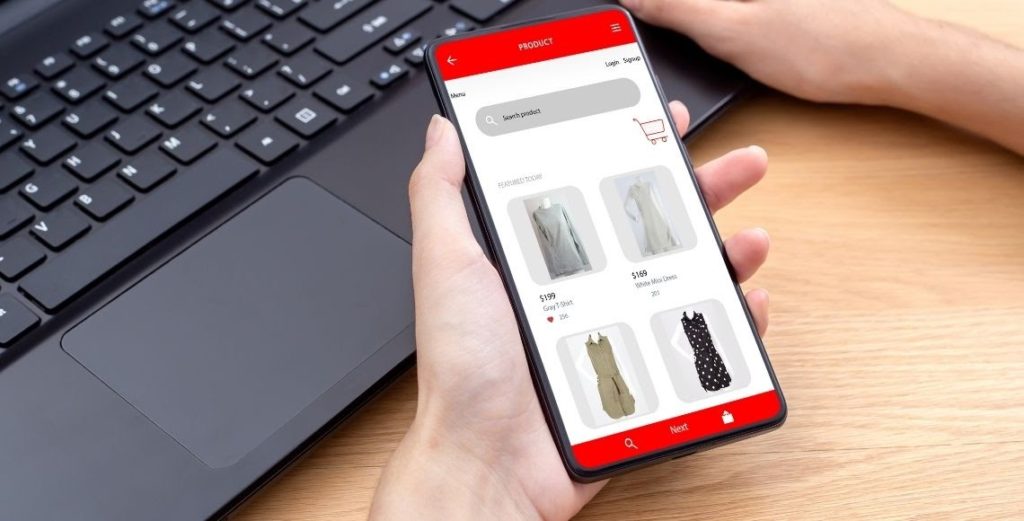 eBay, another e-commerce leader, was founded in 1998 and has a big head start in the global race for e-commerce domination. eBay has been the leading online marketplace for more than 20 years, the first of its type and the largest in the world, providing consumers with an online platform to buy and sell just about anything they can imagine, while staying loyal to their initial goal.
Currently, eBay leads in areas such as clothing, and more, offering free delivery on many items through auctions, straight from companies, and verified sellers.
Walmart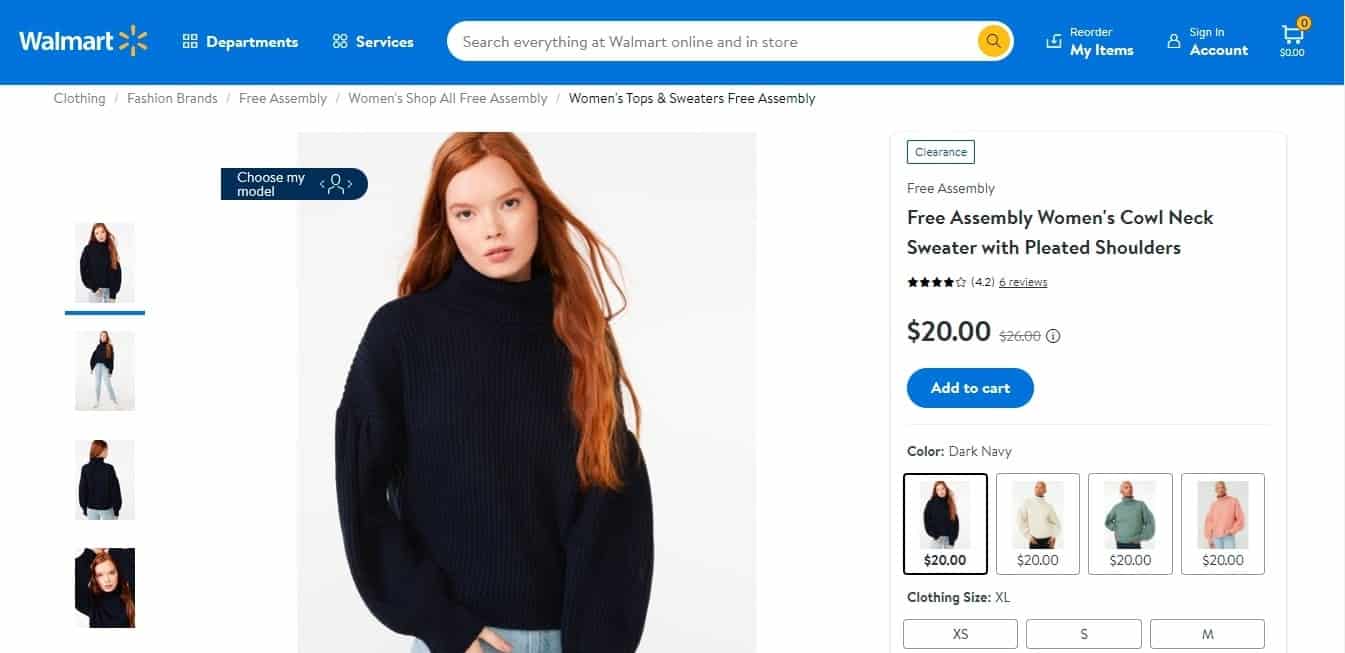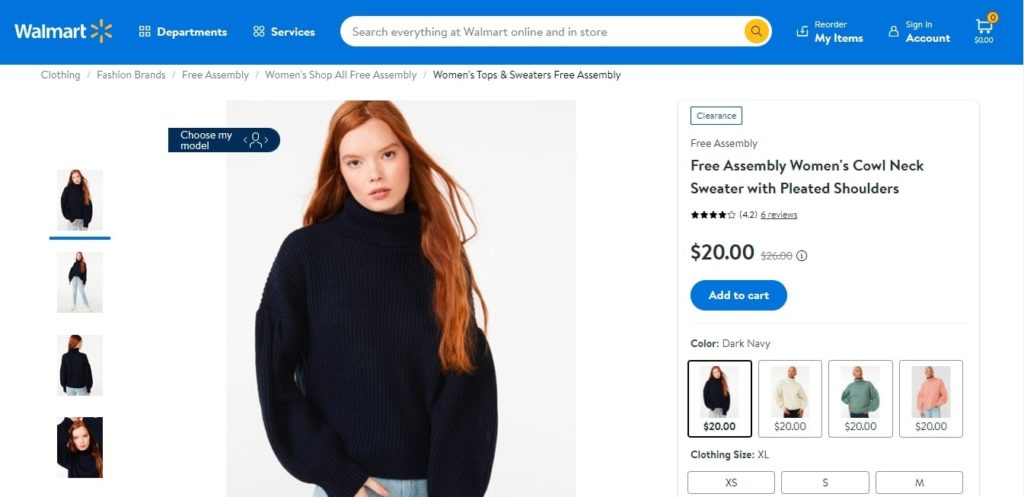 Walmart has become a household name in the United States since the 1960s when it first established itself as a low-cost mega-warehouse. It has since grown to become the world's largest retail corporation, with locations in 50 states and a significant e-commerce presence in the United States, Canada, and Mexico.
Walmart's online consumers can choose from a wide range of products in areas such as fashion and more making it an appealing platform for customers of all types. Consumers in the US can even get a Walmart-branded credit card to save even more money on their purchases.
Target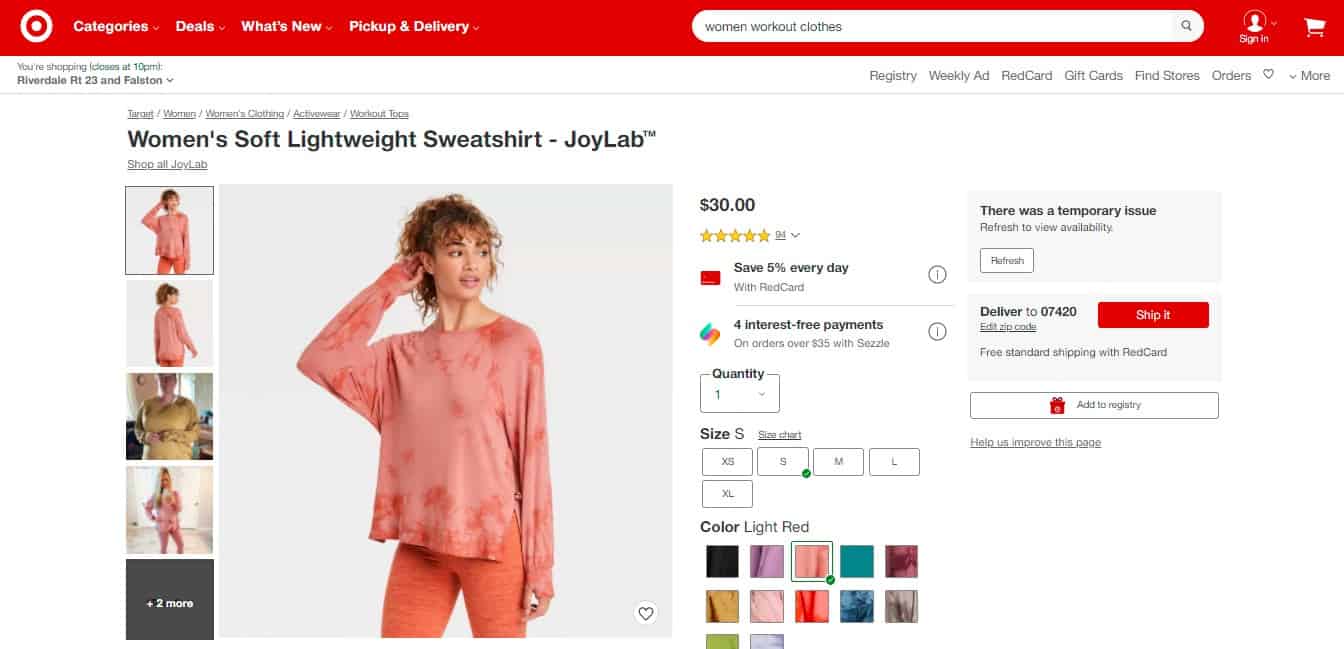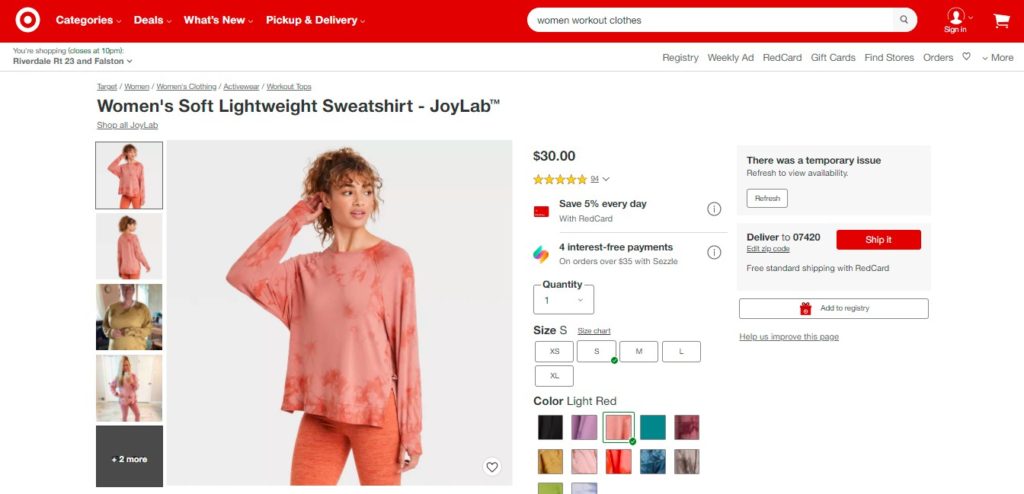 It has over 1800 stores across the country and a robust e-commerce platform that allows customers to access the entire range of target products and services both online and in-store.
Target is a consumer goods shop that sells everything from fashion to home décor and much more, having a strong presence in fashion and apparel.
Etsy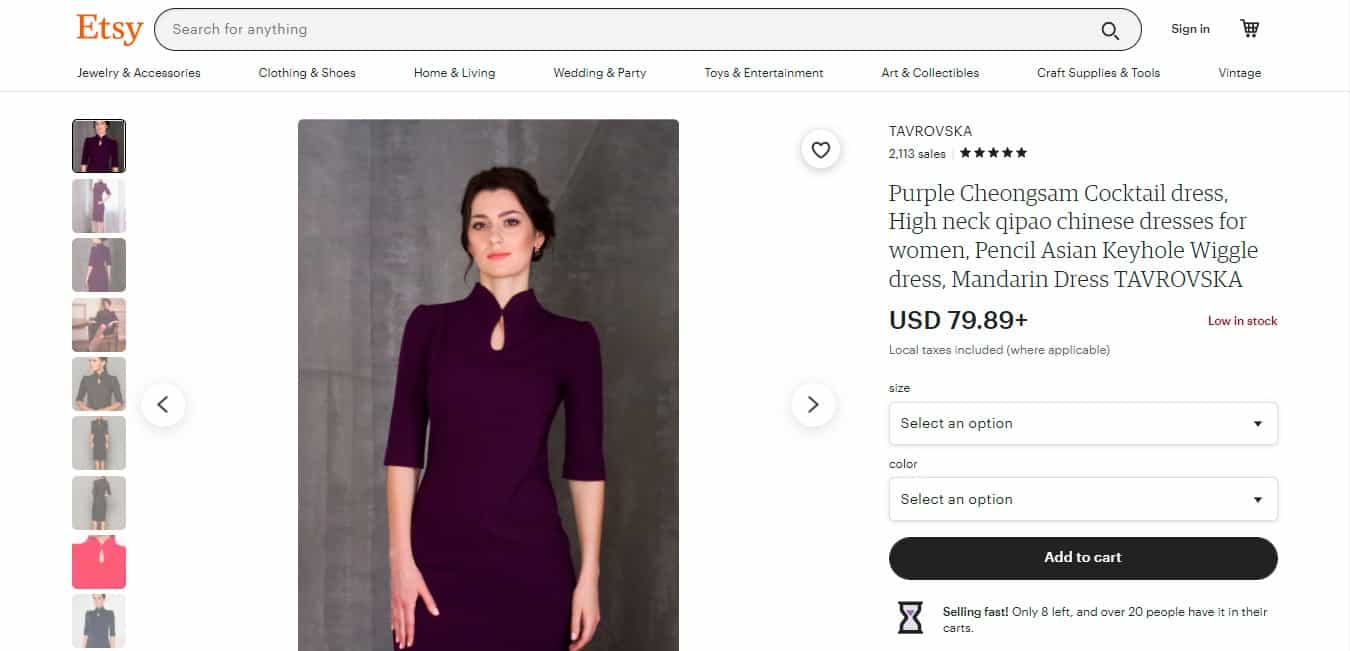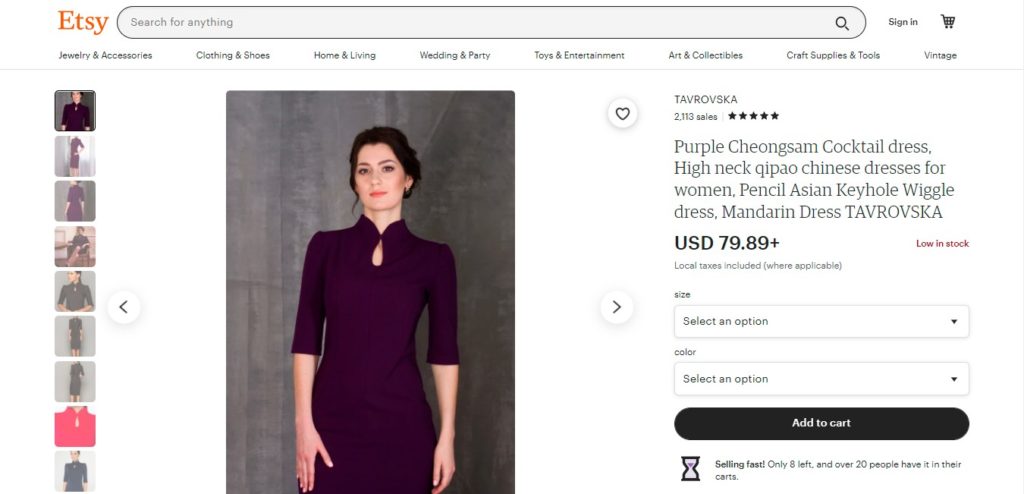 Etsy is a marketplace founded in the United States that specializes in the sale of handmade or vintage goods as well as one-of-a-kind factory-made things. Etsy's e-commerce site allows individuals and businesses to sell a variety of items, including apparel and accessories, cosmetic products, and a variety of other unique items.
Etsy, which was founded in 2006, is the world's 19th-largest marketplace, a noteworthy achievement given its particular focus. Fashion is the most popular category among users on the platform.
Macy's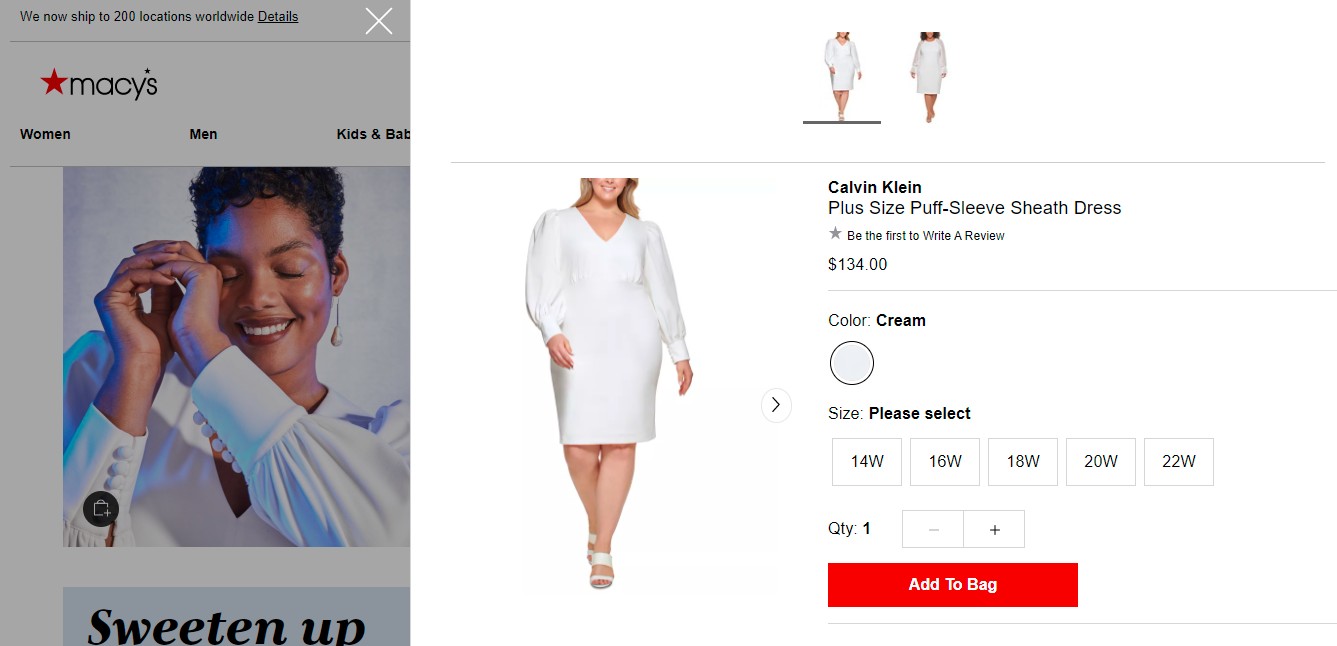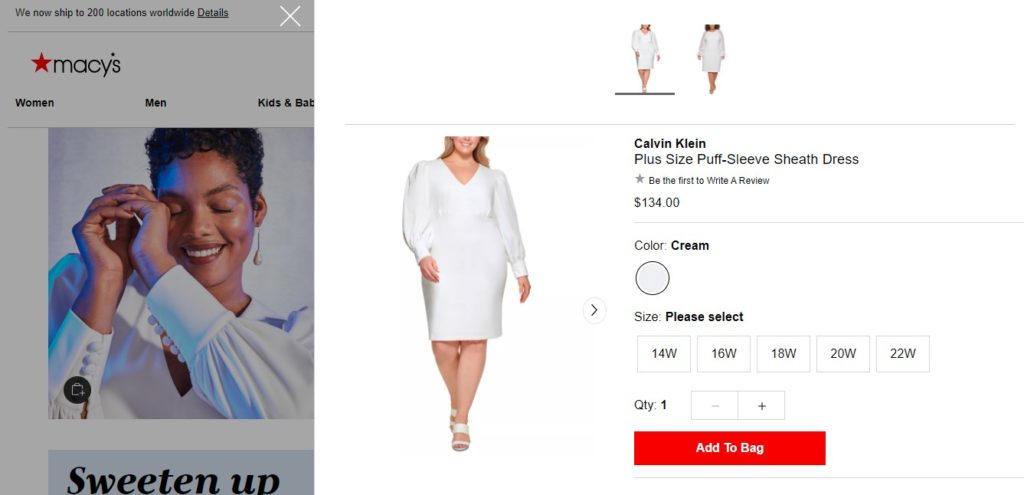 Macy's is a US fashion behemoth that began as a brick-and-mortar store in the 1990s and has since grown to become a global brand with locations in many countries and an e-commerce site that ranks first in the world in the fashion and apparel category.
Macy's e-commerce site offers a wide range of accessories, shoes, beauty goods, cosmetics, women's, men's, and children's clothing, as well as home and décor items.
Wish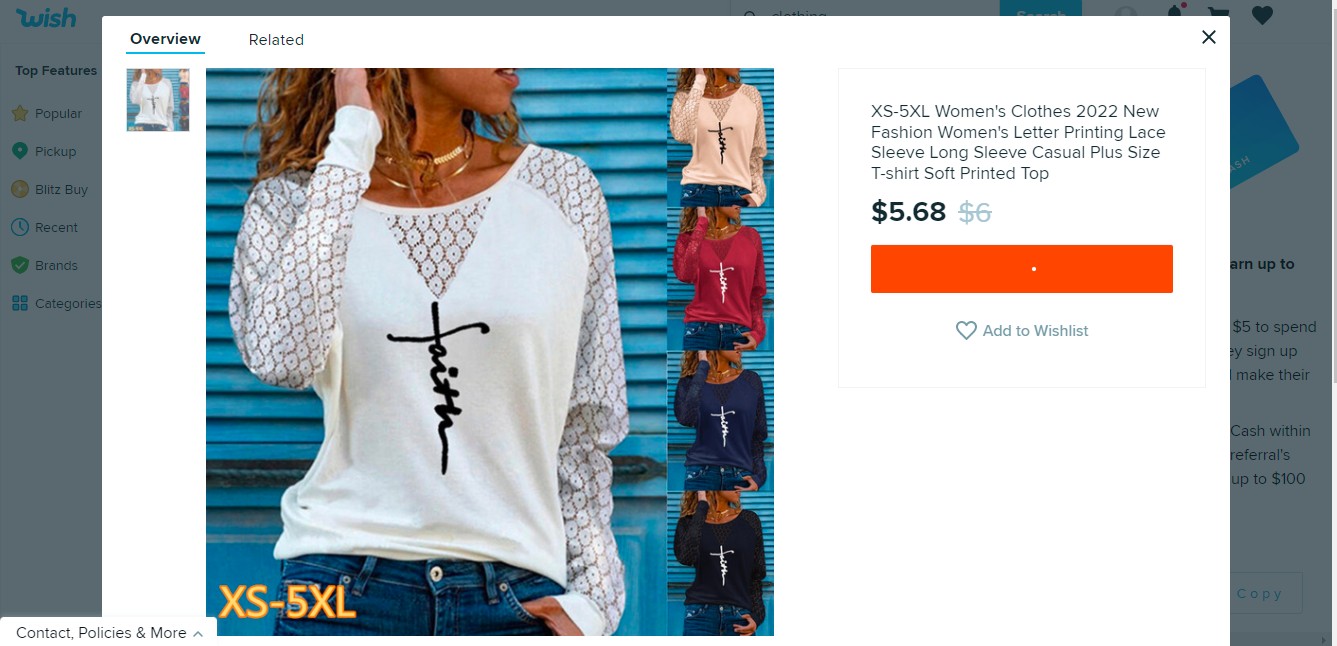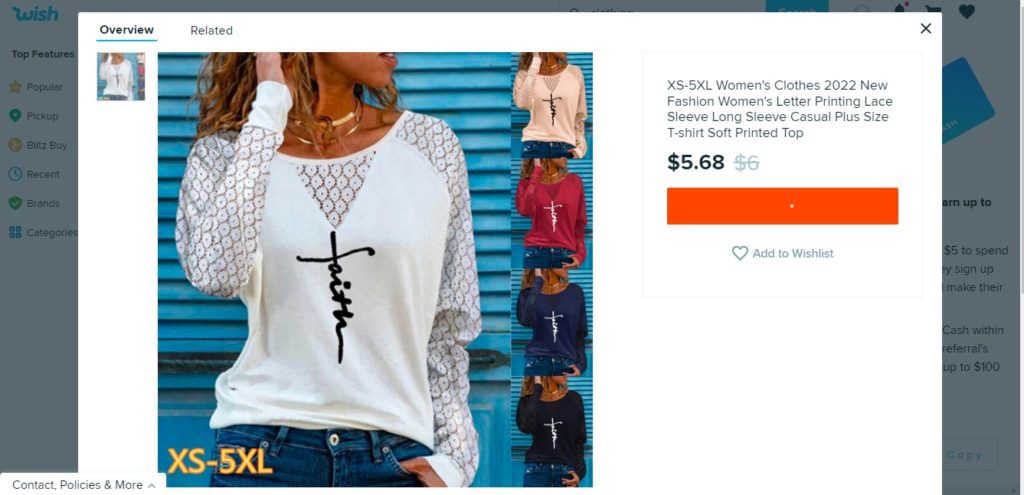 Wish is a unique addition to the list since, unlike many of the other brands mentioned, it is largely a mobile marketplace where small businesses and manufacturers may sell directly to consumers through the Wish platform. Electronics, family, beauty, and home decoration are the four core categories of the Wish marketplace.
Wish, which was founded in 2010, has risen quickly to the top of the market, dominating sectors such as computer electronics and technology, adult products, video games, consoles, and accessories.
There are numerous elements to consider, ranging from data analytics to technical assistance. It's never easy to pick the best eCommerce platform. Finding a platform that meets your demands, however, can make a huge impact on the bottom line of your apparel company. Here are a few eCommerce platforms to help you with it.
Magento
Magento, which is by Adobe, is the eCommerce platform of choice for many of the world's most prestigious fashion firms, including Hermès and Christian Louboutin. Its platform processes more than $100 billion in gross merchandise volume each year and has 190,000 active users.
Magento is recognized for its customizations, which is why so many of the world's most powerful brands use it.
WooCommerce
The most popular eCommerce platform on the internet is WooCommerce. There are currently 3.87 million active WooCommerce sites all throughout the world. WooCommerce's popularity originates from its software connection with WordPress, one of the most widely used content management systems.
WooCommerce is used by a number of up-and-coming eCommerce websites, so you'll have a good peer group if you use it as well.
BigCommerce
BigCommerce, based in Austin, Texas, is one of the fastest-growing eCommerce companies on our list. In fact, the company's yearly revenue reached $100 million for the first time in 2019. BigCommerce provides a few intriguing features, such as in-depth analytics, that can appeal to first-time eCommerce site creators. They also have some of the most fashionable websites. There are both new and established clothes brands on the platform.
What features should my e-commerce platform include?
'What would be the ideal online marketplace?' is a question that many clothing company owners have. The truth is that there is no such thing as the "best eCommerce platform." It all relies on the specific requirements of your clothing company.
High-Quality Product Photo
Product photographs are one of the most significant parts of an eCommerce site, no matter what, high-quality product photography brings in customers faster. When customers or buyers can relate to your product or see themselves in your product, they tend to make a purchase more often than usual. To get high-quality photography and photo editing services, UCP is one of the online editing services giving professionals at an affordable rate with professional and excellent quality work.
Search Engine Optimization (SEO)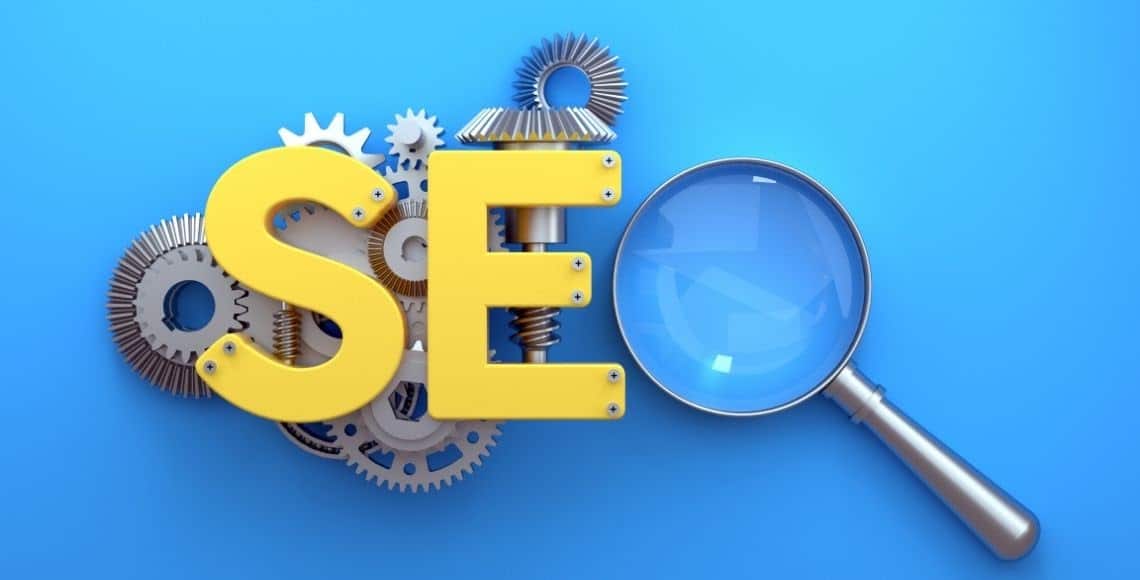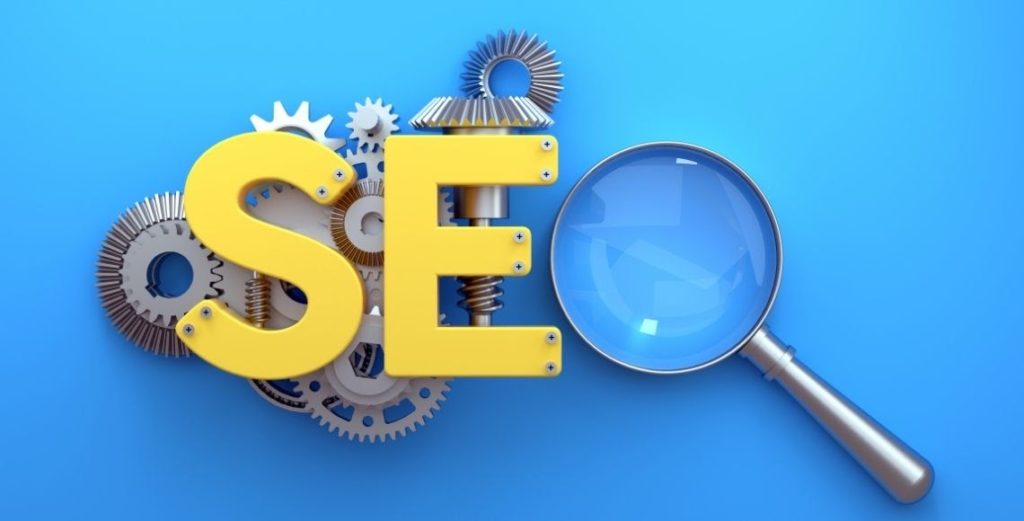 The ability of an eCommerce platform to perform SEO is one of its most crucial features. Your site will be useless without SEO functionality and the availability of high-quality SEO plug-ins. It doesn't matter if you have the most attractive website in the world if no one can find it online. Search engine optimization (SEO) helps in the finding of sites on online services and brings search engine traffic to your online store.
Social media and other eCommerce platform's integration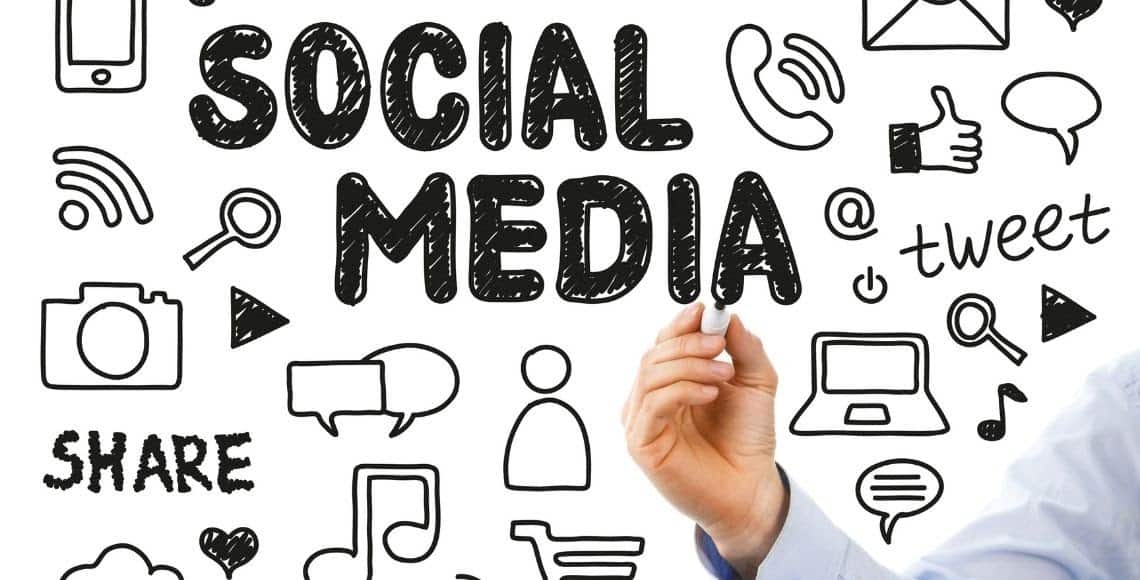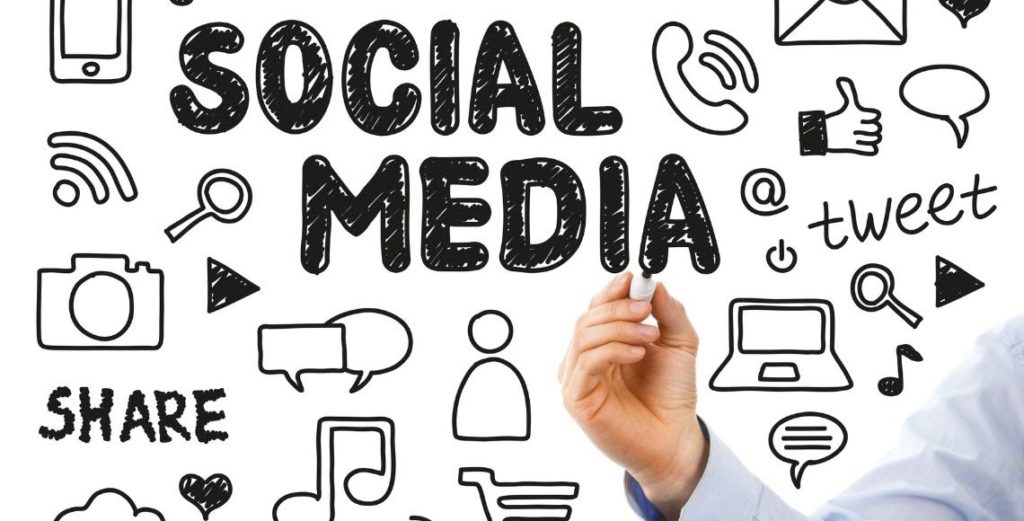 For many apparel firms that rely heavily on indirect sales, integration with Facebook, Instagram, Amazon, eBay, and other platforms is a must. If your business relies on Amazon sales, be sure your platform allows you to continue doing so as easily as feasible. If it's a sit, be sure to have a fashion blog to get some organic traffic from search engines.
Features of security
eCommerce businesses require a high level of security. Your eCommerce platform should include everything from firewalls to payment gateways, encryption, and backups.
Technical assistance
If you're not tech-savvy, look for an eCommerce platform that offers tech assistance and simple functionality. Instead of phone help, several of the leading platforms solely provide online tickets and chat support.
Several payment options are available
In the fashionable fashion sector, being able to process every frequent payment method is very vital.
Analytics and data recovery
Using data to improve product recommendations, products, and services can significantly boost your profits. Several of the most powerful AI-based services that assist with this are more expensive, but they may be worthwhile. AI is used by several of the world's top apparel firms.
Users with aspirations and peers
What are the demographics of the platform's users? It's a good sign if your eCommerce platform is being used by established or emerging clothing brands. If not, it could be worthwhile to investigate why.
Final Words
With all of its advantages, though, e-commerce still carries some risks. Because you cannot view the products before purchasing them, it is conceivable that they will not meet your expectations or requirements. The next step is to determine whether the e-commerce website's return policy is responsive to client needs and expectations.
Users occasionally express their dissatisfaction with shipment issues and delivery delays. Shipping costs may, in certain situations, cancel out all of the savings gained through online shopping.
To prevent all of these issues, it's a good idea to check out online buying sites' reviews and consumer experiences first. There are several options to consider as a business owner looking for an eCommerce platform. While one e-commerce system may be the most popular, others may have unique features that are better suited to your company.
Choosing the ideal platform for your business to build an eCommerce website is a long-term choice, as organizations seldom switch platforms more than once every few years. This is why it's critical to pick the correct one before investing time and resources in it. We believe that this eCommerce platform's list of the finest eCommerce platforms aids you in carefully choosing your eCommerce platform alternatives and picking the appropriate one for your business.
Latest posts by Johnny McKinsey
(see all)