Today, Walmart has pushed a contract update with many categories of affiliate rates cut from 4% to 1%, such as:
Furniture
Bed and Bath
Kitchen Appliances
Dining
Vacuums
Home Decor
Arts & Crafts.
It's still not officially announced and you need to compare the contracts by yourself. It's important to remember that the mentioned categories had a 4% affiliate rate for more than a decade. It's time to diversify your income streams!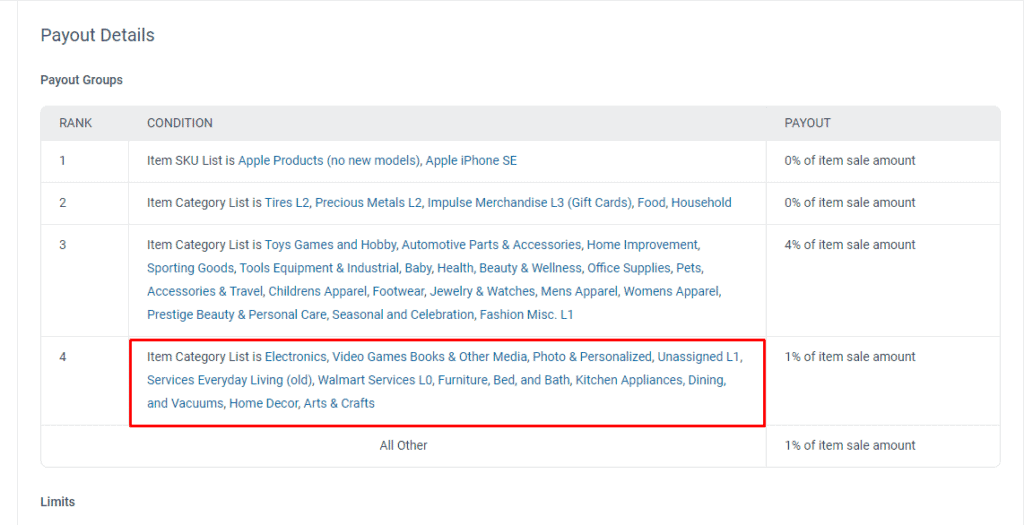 The update is following no less dramatic affiliate rate cut from Amazon, that happened earlier this year, and took effect on April 21, 2020.
The affiliate rate cuts Amazon introduced were in the following product categories:
Furniture, home improvement, garden, pet products – commission cut from 8% to 3%.
Beauty, musical instruments, headphones, industrial goods – commission cut from 6% to 3%.
Tools, goods for tourism, and walking – commission cut from 5.5% to 3%.
Groceries – commission cut from 5% to 1%.
Sports – commission cut from 4.5% to 3%.
Goods for children – commission cut from 4.5% to 3%.
Health and care – commission cut from 4.5% to 1%.
The commission rate cuts look permanent and cast a dark shadow on the future of affiliate marketing from those sites. As an alternative, to diversify your income streams with affiliate programs that offer a much higher commission, you can consider the different affiliate plans by Repixel.co, ShareASale.com, ClickBank, and more.
As for non directly affiliate businesses, you can, for example, offer your services on Fiverr, start a blog on a non-EIG hosting, or even launch a new podcast on your favorite topic.
This big change also raises the question, with everything else being equal, when both Amazon and Walmart offer the same 1% affiliate commission rate, what's the incentive to use the one by Walmart when the adoption and the conversion of the Amazon selling funnel are much better? Looks like Walmart management is pretty much, Consciously or unconsciously, shooting itself in the leg.
Would be happy to hear your opinion. The post will be updated according to the latest news about the topic. Feel free to bookmark and return to it later.
Latest posts by Johnny McKinsey
(see all)