Telemedicine, robotic technology, technologies using big data and artificial intelligence, mobile health, and augmented reality. Medicine is far ahead of many other areas in mastering technology. And the changes that these technologies bring are noticeable to many since they allow early detection of diseases, prevent their development, give access to medicine for more people and ultimately improve the quality of life of people. The authorities are investigating how new technologies have already changed and will change the medical sphere, everywhere in the world.
Telemedicine, Drones, and Big Data
Today, telemedicine allows doctors to continuously monitor patients' medical indicators, broadcast surgeries, undergo tele-education, and conduct online consultations. The advantages of telemedicine are considered to be the ability to reduce costs and solve the problem of inequality in access to medical care – when people from small settlements have less opportunity to see a qualified doctor than residents of large cities. All of this has the potential to fundamentally transform the existing healthcare system through improved quality and patient satisfaction.
Essentially, telemedicine is virtual health care. In the States, this market began to form a couple of years ago with the arrival of large technology companies. Despite the fact that virtual health care is at its initial stage, = a law on telemedicine came into force, which defines the procedure for providing medical care using telemedicine technologies. It also reduces the need for self-research for the potential patients, about healthcare and nutrition habits, from blogs and sites like nutritionofenergy.com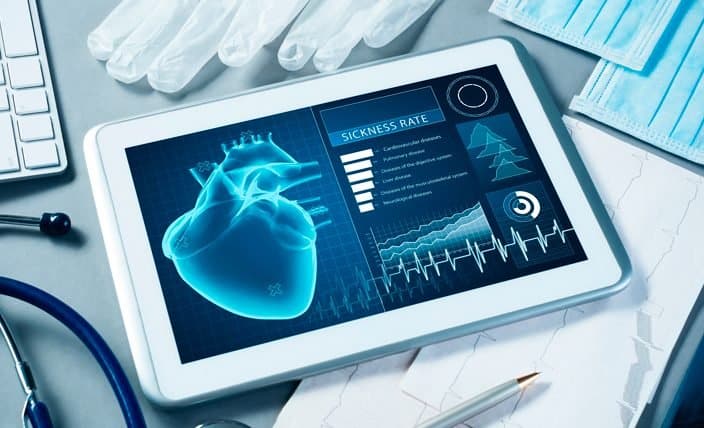 There are other ways to expand access to health services around the world. For example, Rwanda has established a high-quality national blood service that delivers blood via drones. For 18 years they managed to triple blood donation rates. Drones are also used in the Indian state of Telangana. Their advantage is that they can significantly reduce transport times. "The use of drones to deliver blood and other medical supplies to people in remote and inaccessible areas is an exemplary project demonstrating the use of technology for the public good," said Rama Rao, Minister of Information Technology, Electronics, Communications, Industry, and Municipal Administration. and urban development.
Technology for Better Health-Related Processes
Patients, healthcare professionals, and organizations are increasingly using technology to better understand health-related processes – from tools that report blood glucose levels to wearable devices like smartwatches that can detect a wearer's fall and send an emergency message. service. All these systems involve the accumulation of a huge amount of information. Subsequently, big data in the field of medicine helps experts see patterns of patient morbidity.
Andrey Beklemishev, vice president of International Data Corporation (IDC), international research, analytics, information technology, and digitalization consulting company, believes that the focus should be shifted from the digitalization of healthcare to digital transformation. "We are no longer talking about the introduction of digital technologies in medicine, this is already the past century, we are talking about the digital transformation of the healthcare system. The goal of digital transformation should be to create value for the patient, "Beklemishev noted, speaking at the Healthcare Forum 2019.
Digital transformation should mean the allocation of a separate budget, he is sure. "The most important barrier to digitalization in healthcare is people. As a result of digital transformation, you will come to cost savings, but if you look at digitalization as, first of all, savings, you will not have good results. Secondly, if digital transformation is carried out at the expense of something else, then again the process will be slowed down. Conventionally, if digitalization is carried out by reducing the number of nurses, they will not accept it but will oppose it in every possible way. However, when digitalization comes from above, as something that should help you, then it will be perceived, " he believes.
Talking about digital transformation, he cited the example of the children's hospital in Copenhagen – BørneRiget, where a whole system is built around the patient, primarily based on data. "Even during the construction phase of the hospital, they were based on data analysis. To the extent that they used colors, music creates a more comfortable mood. Since this is a children's hospital, everything is based on the game, because it is more interesting for children to play. Before arriving at the hospital, the child begins to play the game either through the app or online with a doctor. The child is not afraid, he knows what to expect, and he becomes more inclined, but at the same time, they collect data about the child through this game, and the parent is also involved in this process. A hospital can collect a lot of information about a patient even before he is admitted unless it is an emergency. "
In 2020, IDC predicts that 25% of the data used by organizations will be collected and shared with the healthcare system by patients themselves through apps, wearables, and test collection systems. "But we will also see a lot of data that will be collected inside the hospitals themselves. Artificial intelligence will be used, all sorts of visual systems that will be able to read how, for example, a nurse in the operating room is behaving for further analysis by artificial intelligence. These solutions already exist, but they are not yet presented in many parts of the world, " he said.
Tech Giants Going Into Medicine
Researchers are now wondering how much wearable technology, like the Apple Watch, is the answer to our health problems. In recent years, Apple has considered public health as one of the main parts of its services, introducing it into the politics of technology and wearable devices. Earlier this month, the company announced groundbreaking health research that will enable Apple Watch users "to contribute to potential medical discoveries and help create the next generation of innovative health products."
Thus, one of the studies is Apple's Heart and Movement Research, a continuation of the work that the company has been doing for a long time in collaboration with the American Heart Association. The research is aimed at understanding how walking speed and climbing stairs are associated with hospitalizations, falls, heart health, and overall quality of life, which are also indicators of the fight against chronic disease.
Another giant, Amazon, is also trying to enter the healthcare market. Last June, the company acquired the online pharmacy PillPack, and a joint venture with JPMorgan Chase and Berkshire Hathaway called Haven to improve access to primary health care, simplify the insurance process and increase the availability of prescription drugs. All of these steps must be combined in the service that promises to revolutionize healthcare – Amazon Care.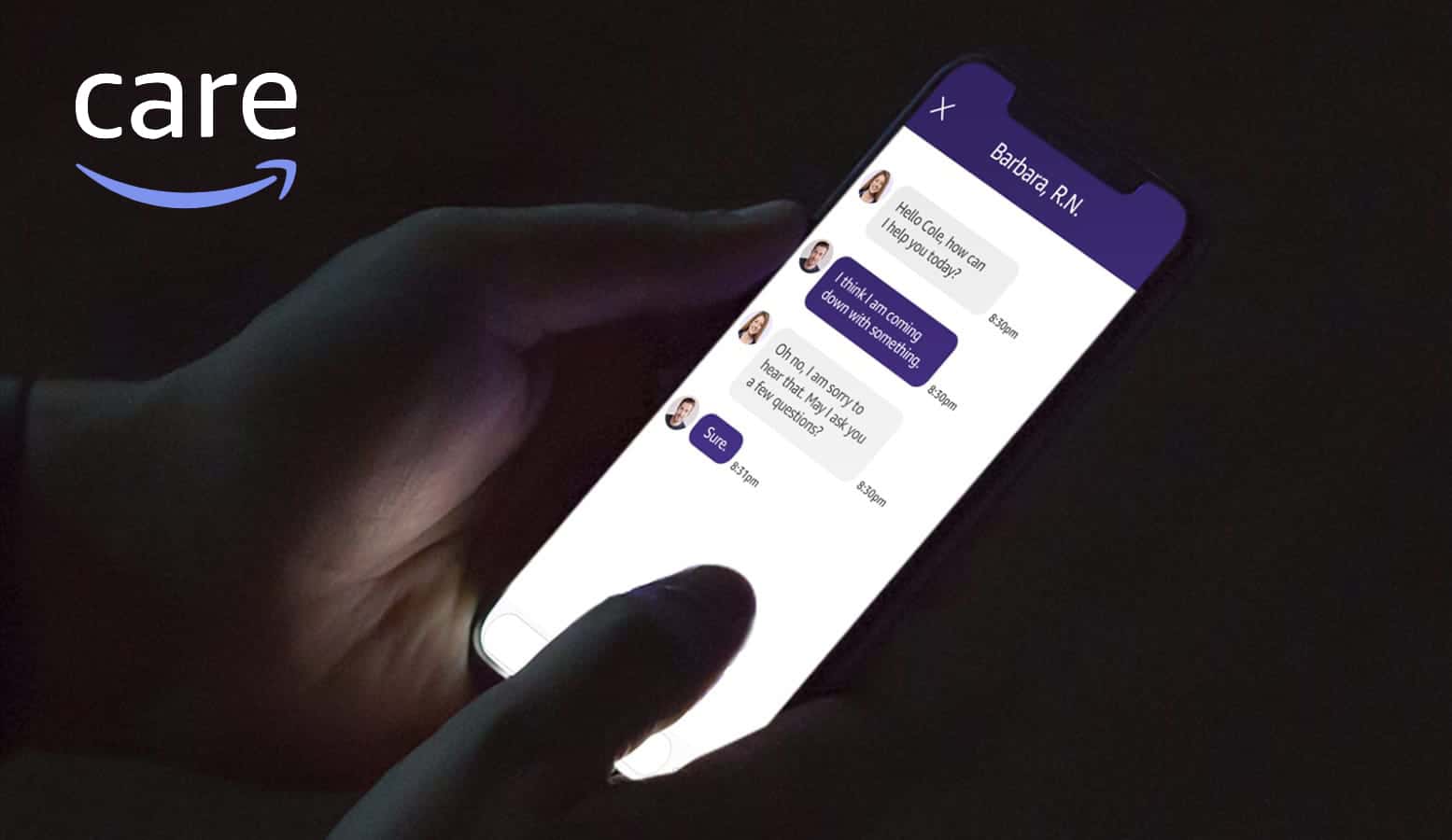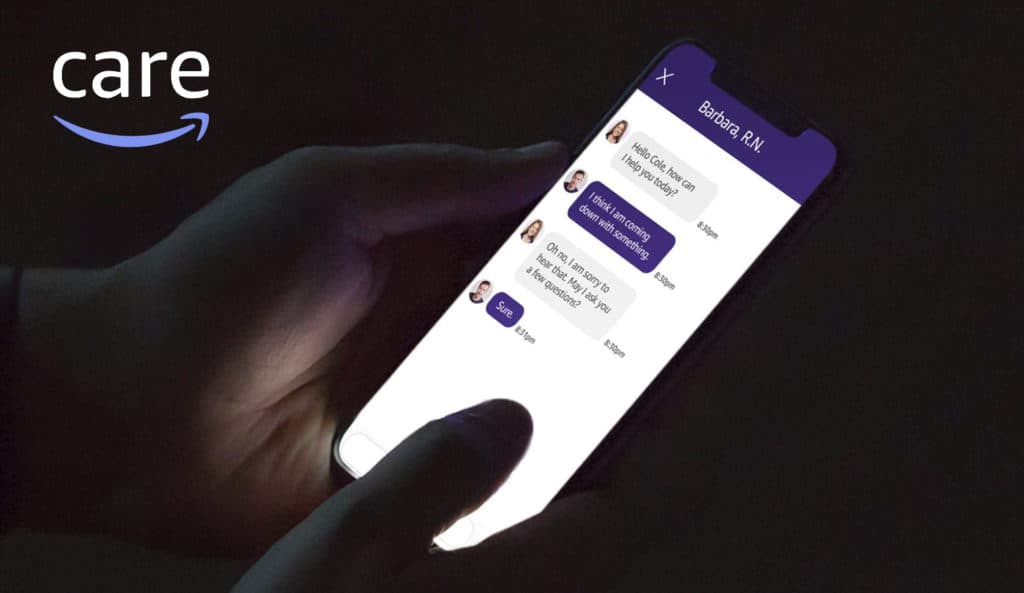 Amazon Care is currently only available for Amazon employees in Seattle in a pilot mode. Through a dedicated app, you can get basic medical care, doctor's advice, and symptom analysis. The service, using telemedicine services, will allow employees to communicate with medical personnel through video and built-in chat, as well as schedule follow-up visits to the doctor and deliver prescription drugs to the address.
Mobile Health and Does Technology Have Boundaries
Mobile health (mhealth) is a relatively new term that refers to the interaction between the healthcare system and wireless mobile technologies. It is also used to promote a healthy lifestyle for a person. Mobile health services are extremely useful for chronic disease management, diagnostics, medical inquiries, and weight management.
There are no services that would include all these components, but there are platforms that are ready to offer separate services due to the use of the Internet of Things (IoT) that continues to grow, and the amount of data is expected to only increase. The introduction of 5G technologies can help solve these problems. Earlier this year, China had already performed the first remote surgery – a doctor in the southeastern province of Fujian removed the liver of a laboratory test animal by operating surgical robotic arms via a 5G connection. In 2016, an international team of researchers developed a miniature wireless electronic device that can monitor temperature and pressure when implanted in the brain. Since implantation always carries the risk of infection or additional surgery, the new device is subsequently dissolved.
In recent years, virtually all medical players have been talking about how the Internet infrastructure has become an integral part of affordable healthcare. One of the world's leading suppliers of medical technologies Siemens Healthineers is engaged in the production of heavy medical equipment – magnetic resonance imaging machines, computed tomography, X-ray machines, angiography, mammography, and ultrasound machines. The company also deals with laboratory diagnostics. Siemens equipment is presented in almost all public clinics and in many private medical institutions. Any device, regardless of its location, can be connected to the Internet. So the service and training of doctors can be carried out from anywhere in the world.
Since 2017, Siemens Health has launched a pilot project at the request of the Ministry of Health – the implementation of a system for monitoring the effectiveness of the use of medical equipment. It allows you to monitor the status of equipment 24/7 – what happens to it, how it works, what research it conducts, and how many patients. Siemens has such solutions, it is also vendor-neutral, i.e. We can make a system for monitoring the efficiency of equipment used not only for Siemens equipment but also for any other manufacturer.
In the same 2017, the Ministry of Health, together with IBM Corporation, planned a pilot project on the use of artificial intelligence in the field of oncology. The project has not yet been launched because of the ongoing negotiations with IBM regarding its cost.
This is not a problem with this product, it is probably more a problem with our current system and cancer service and digitalization, as far as we are now ready for such products and projects. The main issue is not the amount of data, but the quality of the data we have in the system. It is clear that given the fact that there are old data that we have accumulated in the system, they represent a transfer from paper media to electronic. New data is being generated at an intense pace. It is difficult for us to say so far that we can make some very serious breakthroughs in this area. You need to go through a certain evolution.
The amount of data and the requirements from its hosting is growing rapidly, but we need to ensure the quality of the data. Therefore, we decided to focus on a regulator and provide a framework of norms and standards to ensure the quality of this data and other related issues. In the new code, one of the big sections deals with the digitalization of healthcare, the rights, and obligations of system participants, including responsibility for the quality of the data, entered. When we are ready to a certain extent, of course, it will be possible to accept such finished products. But at the same time, we are open and working with the private sector on other models, i.e. if there are any interesting initiatives on the use of artificial intelligence, we are ready to integrate them now.
Meanwhile, at the end of September, IBM Watson Health entered into a joint development agreement with the French company Guerbert, one of the world leaders in the development and manufacture of radiopaque agents, to create software based on artificial intelligence. It should help diagnose and monitor patients with prostate cancer. The company previously partnered with Guerbert to develop artificial intelligence software for liver cancer treatment in 2018.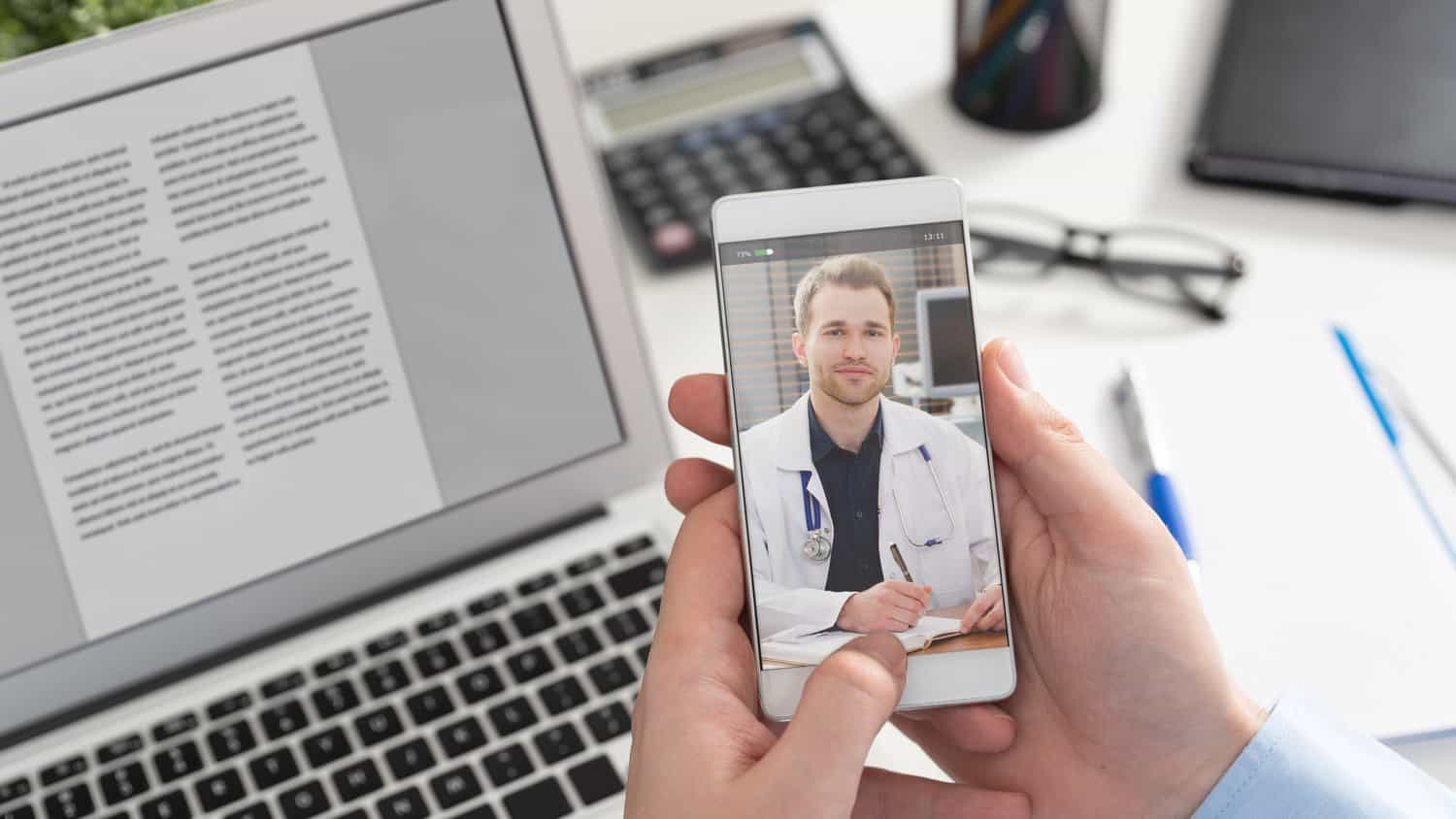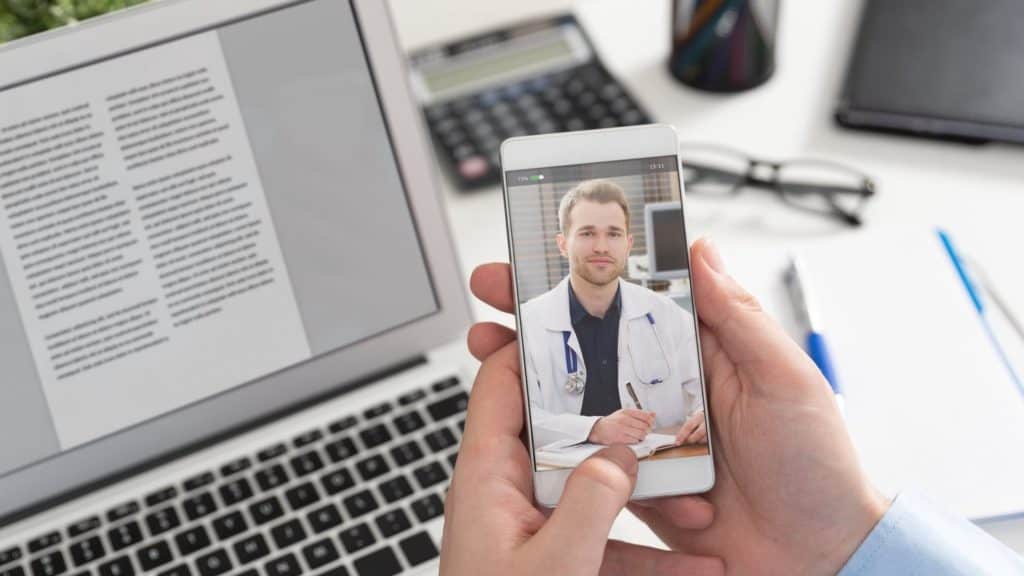 Potentially, because AI can store and analyze every detail in real-time, including the medical records of thousands of patients, their nutrition habits such as do they have enough proteins in their diet or fish, and correlate this information with their vast medical knowledge, doctors will be able to make more accurate diagnoses, prescribe optimal medications at specific doses, or suggest lifestyle changes that can prevent the need for costly treatments. Primarily, the interest of medical professionals in using artificial intelligence lies in preventive medicine, because applications based on machine learning will prevent and prevent disease, offering a more personalized picture, rather than just a reaction to symptoms.
In many places in the world today there are various initiatives for the development of software based on artificial intelligence in the healthcare sector. While they are not yet widely represented, many are only accumulating information and creating a primary database. The market of smaller countries is not a priority for everyone, but, this makes it quite promising and interesting for young entrepreneurs and founders of startups.
If you are in a smaller country, you have a general understanding of the existing IT infrastructure of the market, and you understand what is missing, then from my point of view, it is necessary to identify these gaps and offer solutions at the local level. There is no need to be afraid of large companies, we need to develop these solutions.
Latest posts by Johnny McKinsey
(see all)