Social media always remembers even the slightest mistakes. Making one, especially if you're not a world-famous brand, could drop your engagement and loyalty rates to nill. Many companies have already had their fair share of failures, so why should you go down the road?
We've gathered ten main social media mistakes that are frequently made by businesses of all kinds. While not all of them are critical, some might help you lose a customer or two. Avoid doing so by reading more about the fails below!
1. Trying to be in every network
Having a powerful presence on social media is great. You engage more customers, create better brand awareness, and also increase sales. However, that doesn't always work the way it sounds. There is a bunch of obvious pitfalls ignored by most companies.
While you might have created an account in all existing networks, you can't publish the same content everywhere. A YouTube video won't fit on Instagram. Likewise, funny Instagram memes have nothing to do with LinkedIn.
Each platform has specific requirements for the type of content that is posted. Brands that try to be present everywhere usually don't get it. These companies would repost every publication without any changes expecting them to bring tremendous results.
Everyone forgets that it doesn't work that way. So here are some tips to consider:
All content must be adapted accordingly to the platform;
Irrelevant content must be substituted entirely;
You might need more than one team for your SMM strategy.
Remember that it is better to stay out of a network than build a negative reputation within it. Focus on the media where most of your potential clients are active. Once you make a community there, move on to secondary websites.
2. Posting content with poor engagement
What is engaging content? Always ask yourself this question before creating something new. If you fail during the creation stage, you won't succeed when publishing.
Content with high engagement rates often includes:
Texts with helpful information or storytelling.
Several images;
Videos.
Instagram has recently posted a guide about how its algorithms work. This information will help you increase the visibility of your publications.
You must first focus on the quality of your content. If people like what they see, they will react somehow. Any like, comment or share will show the actual engagement rate. Still, what would make people do this?
It is said that video content engages users much better than photos and texts. The statement is quite reasonable once you think of it. There's something new each second, driving more attention with every moment. Even a simple slideshow made with a free video merger tool would generate bigger engagement.
As the publisher, you need to know the pains of your target audience. This includes topics that interest them, the style they prefer, and multiple other ideas that show what could strike an emotion. The simplest way is by asking people questions or sharing viral information. Yet, it all depends on the area you work in.
3. Nothing special about the profile
Would you be interested in a profile that's similar to dozens of others? Most likely, you wouldn't even give it a chance. But, unfortunately, that's how modern consumers act.
Visiting your profile, the audience usually expects to see something special. By saying "special," we mean an individual brand style. There are hundreds of ways to stand out. You could have a certain profile layout, one-styled images, powerful texts – anything that draws attention.
Take a look at the accounts of Recess and GoPro. Both have pleasant, attention-drawing images that tell a story about their products. Nothing extra. People see nice photos, brief texts, and engaging stories. In addition, they see the products with the ways they work – that's another significant advantage!
Some ideas to improve your profile's first impression would be:
Think of a unique layout (rows, tiles, puzzles, rainbows);
Highlights with good covers and titles;
A profile bio that gives all necessary information;
Engaging texts with storytelling and other features.
You could practice different layouts with a preview application. It will let you see the way your profile would look before any real users. Many accounts use this to build their profiles in one style without errors.
While there is no limit to your creativity, don't overdo it. Your brand's message must be clear enough for people to understand it within several seconds!
4. Not using CTAs
The absence of call-to-action phrases helps your company lose a lot of potential clients each moment. Okay, they read your text, and saw the photos – what's next? The audience is free to scroll by without even worrying about additional information about the product.
This is one of the common social media mistakes made by many companies. A CTA isn't the universal cure. It's more like one of the elements that make people buy the product or at least get some additional interest.
Some recommendations regarding your CTA are:
Make a crystal-clear point;
Ensure it stands out;
Use numbers to show a discount or demand.
Remember that you mustn't deceive the audience. If you share a price in the CTA, it can't be different after a user contacts you. This will only create a negative impression. We need sales, not lowered reputation!
5. Posting irregularly
With hundreds of other brands and influencers creating content every day, having an irregular schedule might prove to be a big issue for your accounts. It is best when you regularly publish during certain days of the week.
Why don't we say "5 posts a week" or "10 stories a day"? Because that's not how it works. Primarily, you won't be able to generate that much quality content for a very long time. Sooner or later, overposting would make your content team turn into an example of another social media failure.
All your publications must be well-planned. That is why it is best when the content is prepared in advance. Depending on your industry, you could publish something 1-to 3 times a week. Stories must be posted daily to keep your engagement rates high.
Of course, if you want to stay afloat, you will have to do more than that. Each detail must be well-thought to keep people interested. Publishing content will small engagement rates will bury your account, so think of different ways to keep the statistics "alive."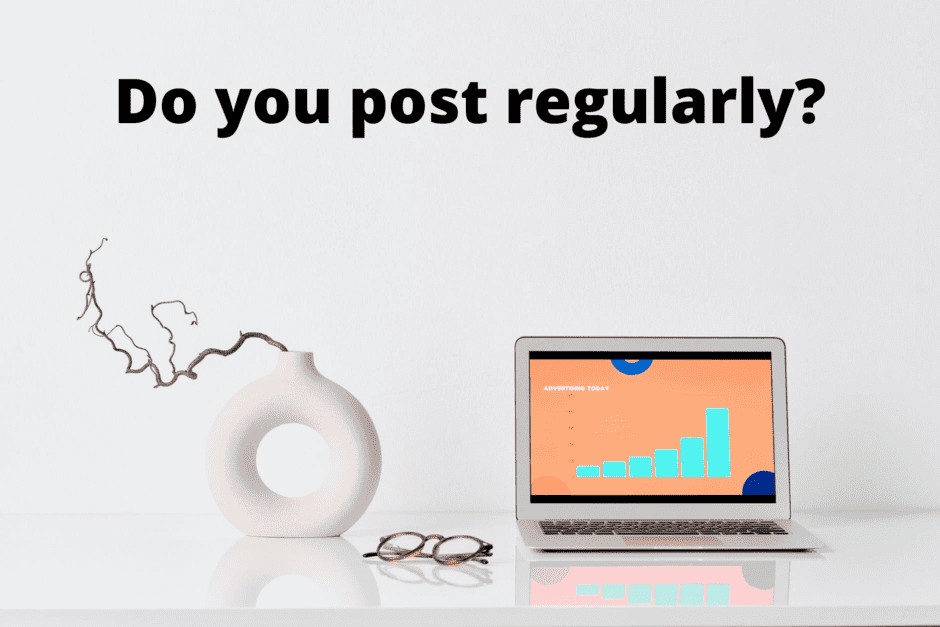 6. Always trying to sell
Yes, CTA's are good. But that's only when they are used in moderation. People will never want to follow an account that always tries to sell a product directly in every post. That's absurd!
To stop making this error, follow the practices of the top brands in different industries. For example, have a look at Photoshop's Instagram. Nearly every post is a creation of customers who used the company's software. Seeing such beautiful images, people are likely to want to create some of their own. How? They buy the software!
Your sales should be made through stories and ideas. Think of your followers as students. Giving them the knowledge directly by saying "buy it" won't do any good. However, if you lead them to the answer, and make them realize that they need the product themselves, the results will be astonishing.
Here are some tips on how to sell your product on social media:
Share stories of your customers;
Involve user-generated content;
Demonstrate the value of your product via different situations.
Selling without selling is hard to master, but it's definitely worth it. Try applying this strategy and adapt it depending on the customer's reactions. This is how you will find the best approach!
7. Not promoting the best posts
Many companies neglect promotion tools on social media. Sometimes, they use them but only with separate content created for advertisement-only. It might be a good try, although there's an even better way to apply it.
When you see that a certain publication gets much better statistics when compared with others, it's a good time to promote it. Subscribers are engaged, so it is very likely that other people will be as well. You never know unless you try!
For best results, you will need to know maximum information about your audience to target people with similar interests. With multiple tools for social media analytics, that shouldn't be a problem. Remember that each audience requires a different approach. You can't target teenagers with ads for adults!
Some tips for promoting your best posts are:
Check whether a user will be interested in the topic without knowing what's going on;
Ensure you target an audience similar to the one that's engaged in the post;
Work with an experienced targeted advertising specialist so as not to lose your investment.
If you want to get a free promotion without spending money, try contacting influencers to strike a deal. Probably, some might agree to repost your content for being spotlighted in your profile. However, bloggers usually prefer barter deals if money isn't involved.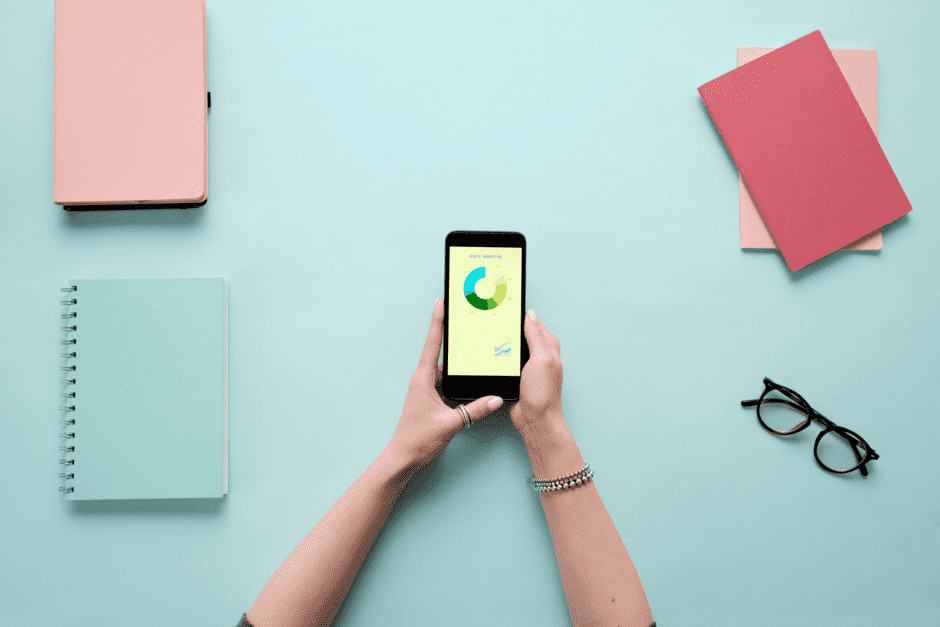 8. Leading a brand with no personality
Have you ever wondered why some brands are remembered, and some aren't? It's simple. That's the way their branding works!
Seeing an ad with a red truck and Santa, people will think of Coca-Cola. A big yellow letter "M" will immediately remind them of McDonald's. Why? Because these companies have a personality. "It's that VERY brand!" – here's what the audience thinks when they see anything related.
Building a personality for your brand requires a ton of work, and that can't be done in one day. Generally, here are the points that determine your uniqueness:
A clear identity with certain beliefs;
A unique style of doing things;
A suitable tone of voice;
A team that is not hidden from society.
While there are dozens of points that build up a personality, these four are the foundation of all. It's much easier when you've got a community around your product, like in the gaming industry. However, for instance, selling beverages or clothes makes things a bit more complicated.
Follow one style and apply the points mentioned above. You will see what else can be added once you start building a brand personality. If you're interested, you could also read our previous post about starting an online business.
9. Creating content for everyone
This mistake is literally the same thing as trying to be in every network. Earth is huge, and the population of nearly 8 billion makes it impossible to suit everyone's tastes. Even if it is a smaller group of people, focusing on your audience is always the best approach.
Now imagine that Asus, a huge technology company, started publishing content about food, clothing, and gardening. What would happen? Yes, total chaos. Current subscribers would be shocked, and new ones wouldn't even subscribe.
If you specialize in a certain industry, then you have to stick to it. Food companies mustn't try to apply politics in their campaigns. The same goes for any other example. Apple publishing about food? People aren't there for this type of content!
They follow a brand because it shares similar ideas and values. Changing those will push away the current followers and is unlikely to attract new ones. Therefore, the best approach is to publish content that is only related to a specific audience. It's the only way to keep it loyal and engaged.
If you subscribe to the hashtag "#hamburger," you expect to see hamburgers. What would your reaction be if you saw a pizza with this hashtag? Okay, then what about cars? Many accounts use tags that aren't even closely related to what their content is about. Only a negative reaction appears in this case.
Each hashtag is followed by a certain audience. If you are a fast-food restaurant, your audience will most likely be found in such tags as #fastfood, #burgers, #fries, and a bunch of others. You can find all hashtags related to a certain word with free online tools.
Here are some tips on hashtag usage:
Avoid banned and spammy tags;
Don't use tags that are irrelevant to your content;
Ensure you understand the meaning of each tag applied.
Instagram limits hashtags to 30 per post and 10 per story, while Twitter recommends using only two. LinkedIn suggests using three to five of them to avoid being spammy.
This is a very popular instrument, so there even are different types of hashtags. Some of them are:
Location-based;
Product and niche-related;
Community hashtags;
Seasonal tags;
Acronyms, emojis, and others.
You will find related keywords for nearly any topic. So, if you do not want to end up dealing with negative emotions, use only those that are relevant to your post and account. That's the only way your target audience will be engaged!
How to avoid making these mistakes?
Even if you've read the article till here, you are still likely to keep on making several mistakes. That's not the reason this material was created, so let's find a way to help you avoid the most common issues.
The most efficient strategy to remove all errors is to create a checklist. Whenever your team reaches the content-making phase, they will use the list to double-check the material. The same goes for planning and strategizing.
Finally, set a general rule in your content marketing department. It should always be quality over quantity, not vice-versa. Once every member sets this as a lifelong standard, you can be sure that your social media will be on top of the competition.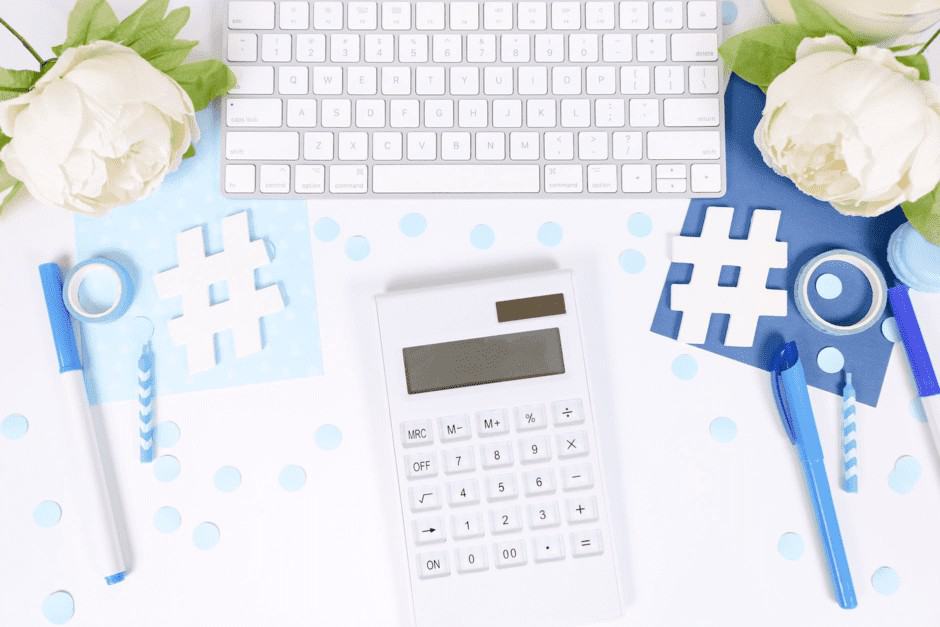 Latest posts by Johnny McKinsey
(see all)