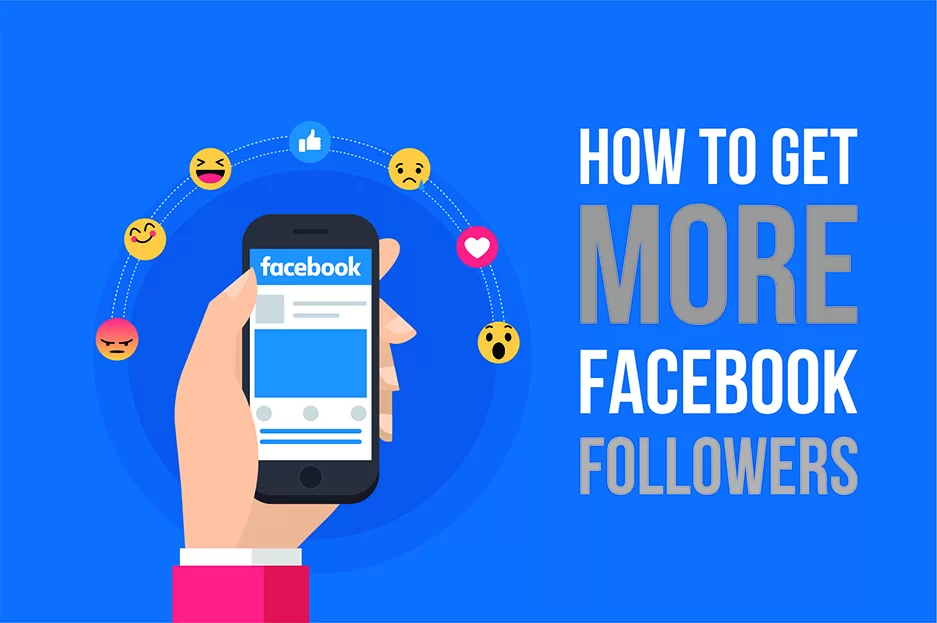 Do you want to build a loyal following for your business on Facebook? Are you looking for ways to grow your audience and reach more customers? Well, building a loyal fan base on the world's largest social media platform, Facebook, is undoubtedly a challenging task. It requires strategy, consistency, and an understanding of what makes people engage with content. But with the right approach and determination, you can develop a loyal following on Facebook that will bring your business success. 
In this blog, we'll discuss how to build a strong and dedicated fan base on Facebook for your business. With the strategies outlined in this article, you'll be able to establish a loyal following of dedicated fans who will help take your business to the next level. So, let's get started;
Importance of a Loyal Facebook Following for Business Growth
In today's digital world, a loyal Facebook following can significantly contribute to business growth. Here's why:
Increased Exposure: With more than 2.9 billion monthly active users, Facebook is one of the largest platforms for your business to gain exposure. A loyal following implies a higher chance of your content being shared, expanding your reach and impact.
Increased Credibility: Having a loyal following of fans who engage with your content is a powerful way to increase trust in your business and build credibility.
Direct Communication: Facebook serves as a direct line of communication between your business and your customers. You can use it for announcements, customer service, or even direct selling.
Cost-Effective Marketing: Sharing updates, offers, and promotions through Facebook is a cost-effective way to market your products or services, especially to a loyal following that is more likely to respond positively.
Remember, having a smaller but loyal following that regularly engages with your content is more valuable than having a large but passive audience. A loyal following is more likely to share, comment, and truly engage with your business. Their active involvement can significantly contribute to driving your business's growth and success.
Proven Ways to Build a Loyal Following on Facebook
Building a loyal following on Facebook is not just about the numbers; it's about creating a community around your brand. Here are some proven strategies to achieve that:
1. Give Your Audience a Reason to Follow
Your content is your currency on Facebook. Make sure your content is top-notch. High-quality and relevant content is the lifeblood of any successful Facebook page. By providing valuable information, entertaining content, or thought-provoking posts, you can pique interest and keep your audience coming back for more.
2. Keep Your Page Active and Interesting
Regularly update your page with fresh content to keep your audience engaged. Regularly post updates, photos, or statuses to keep your audience engaged and informed. This could be behind-the-scenes photos, industry news, or employee stories.
3. Provide Value through Educational or Entertaining Content
People love learning new things and being entertained. Create how-to guides, informational articles, or funny videos to provide value to your followers.
4. Engage with Your Audience on a Personal Level
Humanize your brand. Responding to comments and messages in a timely and personal manner can create a strong bond between you and your followers.
5. Be Genuine and Authentic in Your Interactions to Build Trust and Loyalty
Authenticity builds trust, and trust breeds loyalty. Be genuine in your interactions and your followers will appreciate it.
6. Consistency is Key
Post regularly on your page to keep up engagement and visibility. You should also be consistent in the quality of content that you provide. Being consistent with your content on Facebook, you can increase engagement on your Facebook page and build a loyal following.
7. Utilize Facebook Groups
Facebook groups are a great way to connect with your audience on a deeper level. Joining and interacting with relevant groups on Facebook can be a great way to build relationships with potential customers, as well as staying engaged with existing followers.
8. Conduct Facebook Live Videos to Connect with Your Audience
Live videos are a fantastic way to interact with your audience in real time. Use these sessions to answer questions, share news, or simply chat with your followers.
9. Organize Contests or Giveaways that Require Audience Participation
Contests and giveaways are always a hit. They can create excitement and encourage audience participation. They encourage participation and give your audience a chance to win something.
10. Cross-Promote Your Facebook Page on Other Platforms
Utilize your presence on other platforms like Instagram, TikTok, LinkedIn, or your business website to encourage followers to connect with you on Facebook. Thus, sharing your page on other social media platforms can help to increase visibility and attract new followers.
11. Run Facebook Ad Campaigns to Reach New Audiences
Facebook Ads can be a great way to reach new audiences and promote your page. Utilize it to boost your posts, target specific demographics, and grow your follower base.
Remember, building a loyal following doesn't happen overnight. It involves consistent effort, genuine engagement, and providing value to your audience. Stick to these strategies, you'll be well on your way to building a loyal following on Facebook.
FAQ's
Q: How can I get 1,000 followers on Facebook?
A: To reach a milestone of 1,000 followers, begin by inviting your personal network to like your page and share your posts. Focus on creating unique and high-quality content that resonates with your target audience. Share your posts at optimal times when your audience is most active on Facebook.
Q: How can I improve my Facebook following?
A: Consistently posting relevant, high-quality content is key to growing your Facebook following. Engage with your followers by responding to comments and messages, use effective hashtags in your posts, and encourage user interaction by hosting contests or polls.
Q: Can you buy Facebook followers?
A: While you can technically buy Facebook followers, likes and shares from various online services, this practice is discouraged. Purchased followers are usually fake accounts or people who aren't genuinely interested in your brand, leading to low engagement rates.
Conclusion
In conclusion, building a loyal Facebook following takes time, patience and commitment. It requires you to be creative, strategic and consistent in your approach. One thing to remember: don't get discouraged if progress seems slow at first. Every great journey starts with a single step; the same is true for building a loyal Facebook following. Keep engaging, providing value, and connecting with your audience to create an engaged community that will stick around for years to come. So, good luck and thanks for reading!